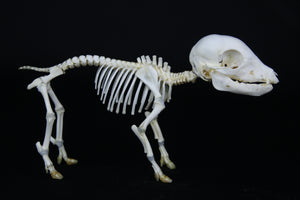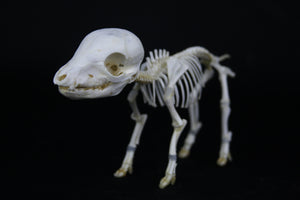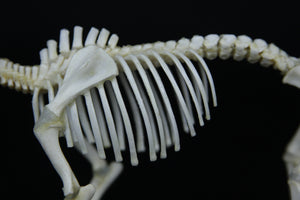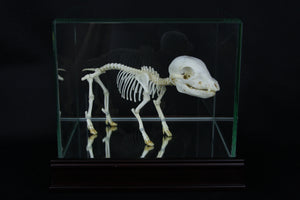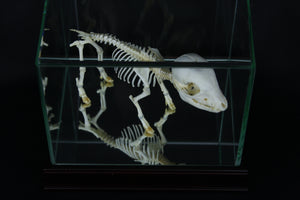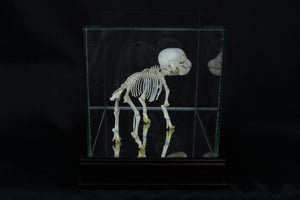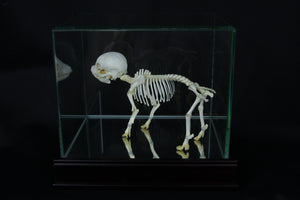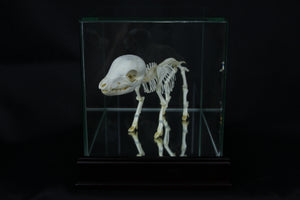 Fetal Pig Articulation
Fetal Pig Articulation for sale! 5 Month Payment Plan available at $70 per month, send us an email or DM on Instagram if interested in our payment plans! This listing is for the real fetal pig articulation with the glass and wood display box pictured. This articulation is 8" long by 2" wide by 4" tall, the skull is 2.5" long. This pig didn't have formed carpals or epiphyseal caps so I have simulated cartilage using silicone. This articulation is missing one dew claw on the back right foot. The display box is made of thick glass and the base is wood with a mirror insert. Please refer to the photos! 
This is a real Fetal Pig Skeleton cleaned and articulated by us in our shop. We do not sell replicas.