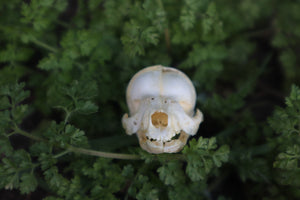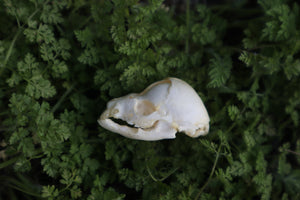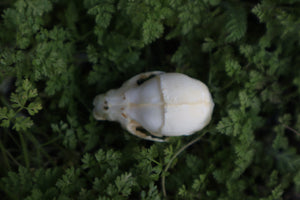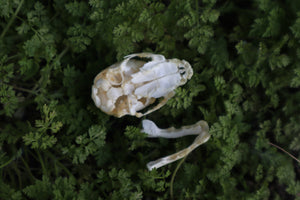 Fetal Raccoon Skull
Real Fetal Raccoon Skull for sale! You will receive the real Fetal Raccoon Skull Pictured. This skull comes from a late term fetal Raccoon that was discovered inside the deceased mothers uterus. We do not harm animals for our work. Due to the under-developed nature of this skull there are areas which are not fused. Please refer to the photos! Length 1.5'' Width 1'' Height .75''
All measurements were taken at the longest point.
All of our skulls are real animal skulls and we do not sell any replicas. We clean all of the skulls ourselves.