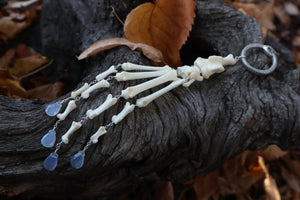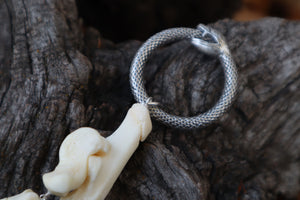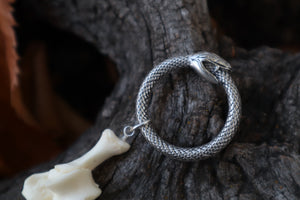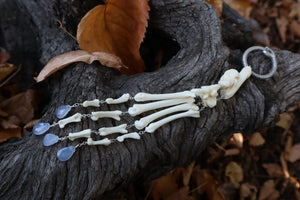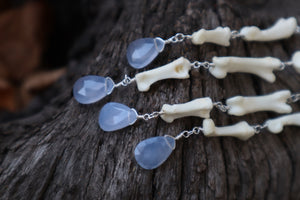 Fluid Bobcat Paw Articulation with Chalcedony "Claws"
This listing is for one fluid articulated Bobcat Paw with real Chalcedony "claws". You will receive the Rear Bobcat Paw Articulation pictured! This fluid articulation was created using a real Bobcat Paw that has been processed in our studio from start to finish, hand drilled, and "wired" to flow. All of the hardware used is .925 Sterling Silver except for the display ring. This Fluid tail articulation features a silver colored brass Ouroboros/Jörmungandr Ring, the serpent eating its own tail which represents wholeness, the cycle of life, and the universe. Each of the "claws" are real Chalcedony gemstones. This fluid articulation is designed to be displayed hanging or laying down as is. The entire piece measures 9.5" long.
These are real Bobcat bones and gemstones, we do not sell replicas.