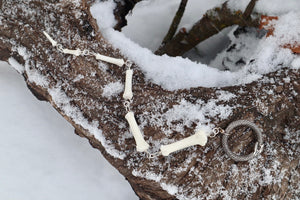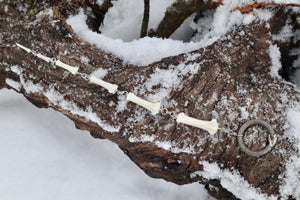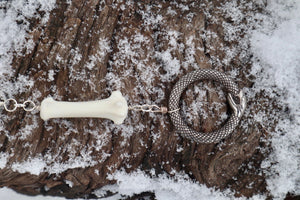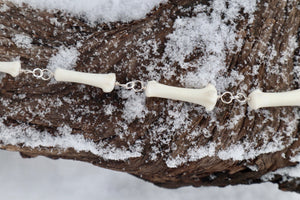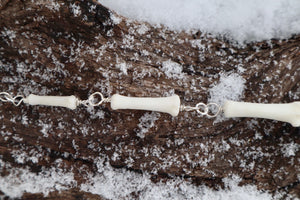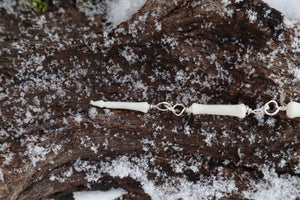 Fluid Mountain Lion Tail Tip Articulation with Ouroboros Ring
This listing is for one fluid articulated Mountain Lion Tail Tip. You will receive the Mountain Lion Tail Tip Articulation pictured! This fluid articulation was created using a real section of a Mountain Lions tail that has been hand drilled and "wired" to flow. All of the hardware used is solid filled Silver. This particular Fluid tail articulation features a solid metal Ouroboros Ring, the snake eating its own tail which represents wholeness, the cycle of life, and the universe. This fluid articulation is designed to be displayed as is. The entire piece measures 9.5" long.
These are real bones, we do not sell replicas. 


Please know your state laws when it comes to purchasing Mountain Lion Parts.