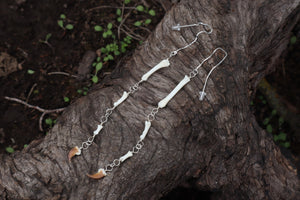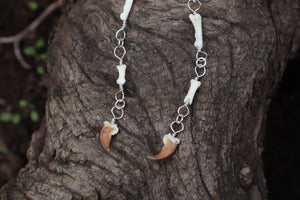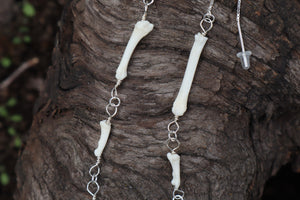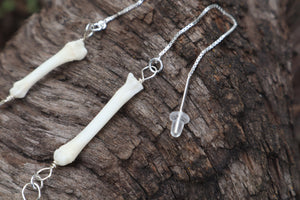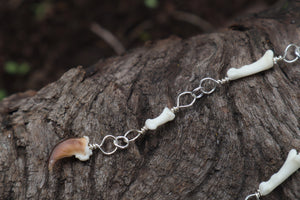 Fluid Raccoon Toe Earrings
This listing is for one pair of Silver Fluid Articulated Raccoon Toe Earrings! You will receive the pair of earrings pictured! These fluid articulations were created using real Raccoon Toes that have been processed, hand drilled, and "wired" to flow naturally in our studio from start to finish. All of the hardware used, including the wires that run through each bone, is solid filled Silver and .925 Sterling Silver. These earrings feature 3'' threads and earhooks that are also .925 Sterling Silver. Each earring measures approximately 7.5" long.
These are real bones, we do not sell replicas.