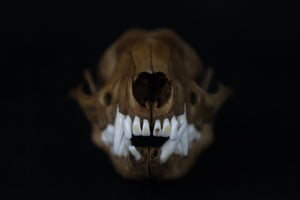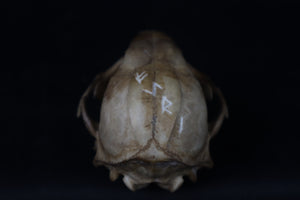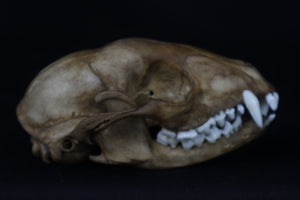 Fyri Stained Raccoon Skull
Fyri Stained Raccoon Skull for sale! This listing is for the custom stained and carved Raccoon skull pictured. Fyri is a proto germanic word which literally translates into "forest of firs" and represents the ancient pine forests. Some of these breathtaking forests just happen to reside all around us and their magic seems to fill the air! Our Fyri stain is homemade and derived from all natural ingredients! These skulls have been nature cleaned, degreased, disinfected, and stained. Each skull or bone in this series has been hand engraved with the words "FYRI" in the Elder Futhark runic alphabet. Due to the skulls being left in nature for an undetermined amount of time there may be missing teeth and/or damage. Please refer to the photos! Length 3.75'' Width 2.25'' Height 2''. All measurements were taken at the longest point!
All of our skulls are real animal skulls and we do not sell any replicas. We clean all of the skulls ourselves.