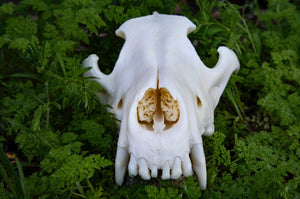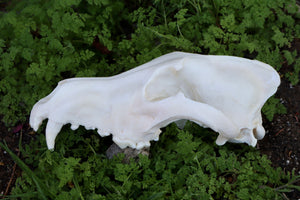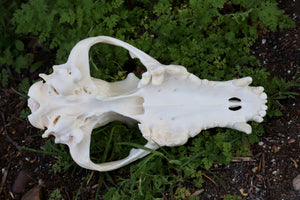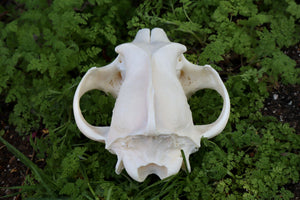 Reserved for Andie - Geriatric Gray Wolf Skull
Reserved for Andie - Geriatric Gray Wolf Skull for sale! This listing is for the Real Geriatric Gray Wolf Skull pictured! This Wolf has been processed in our studio from start to finish. There are no missing teeth. Please refer to the photos! Length 11.75'' Width 5.75'' Height 4.75''. Please note, This skull has been discounted due to the missing mandible. There are many signs of age throughout the skull including bone growths, naturally worn teeth, and some interesting dental pathology on one of the incisors! Please refer to photos. 
Please know your state laws when it comes to purchasing Wolf Skulls, if you have a question feel free to send us a DM or an email!

All measurements were taken at the longest point.
All of our skulls are real animal skulls and we do not sell any replicas. We clean all of the skulls ourselves.