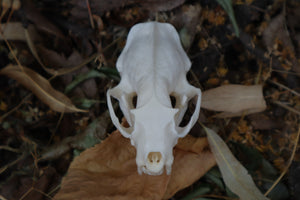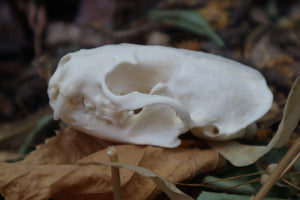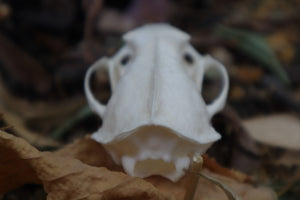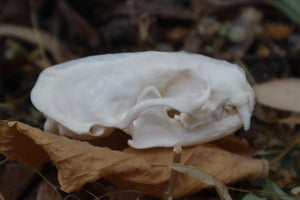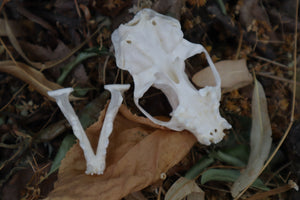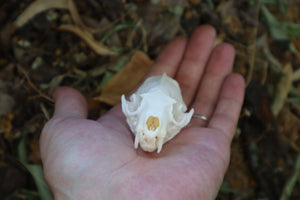 Geriatric Mink Skull
Geriatric Mink Skull for sale! This listing is for the Mink Skull pictured. No missing teeth however there are signs of aging throughout including worn down and naturally chipped teeth and a large sagittal crest. Please refer to the photos! Length 3'' Width 1.5'' Height 1'' 
All measurements were taken at the longest point.
This is a real Mink skull, we do not sell replicas.