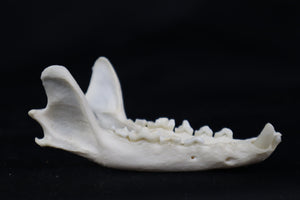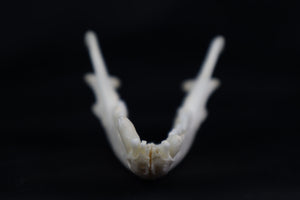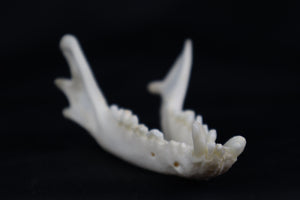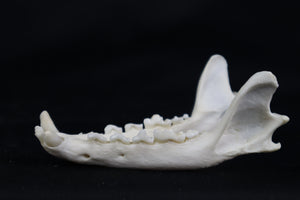 Geriatric Red Fox Mandible
Red Fox Mandible for sale! You will receive the Geriatric Red Fox mandible pictured! This is one complete mandible from a single geriatric Red Fox! This mandible has tons of interesting pathology and signs of old age including chipped or naturally lost teeth, bone growths, and patches of porous bone! This mandible has been fully processed, degreased, and whitened! Perfect for bone crafts or to display on its own. The mandible measures 4.25'' long by 2.5'' wide. Please refer to photos. 
These are real bones, we do not sell replicas.