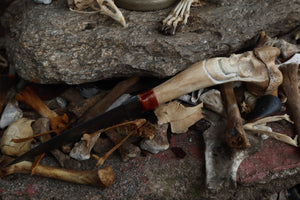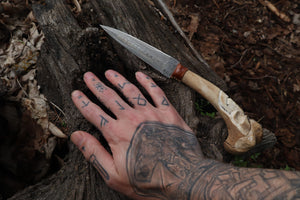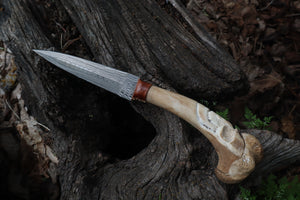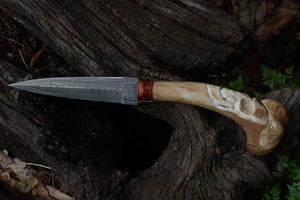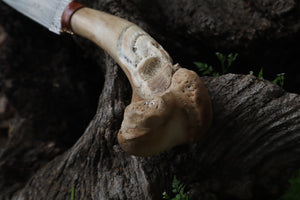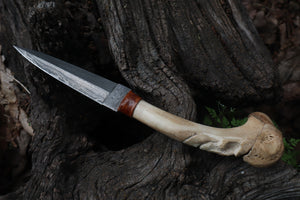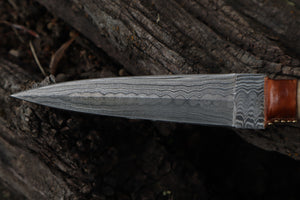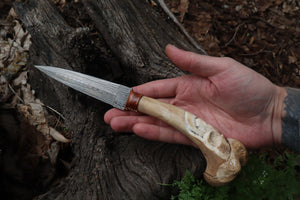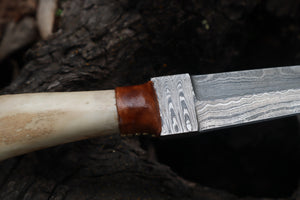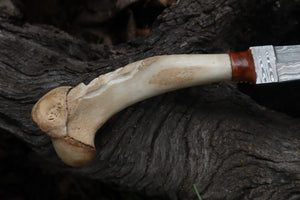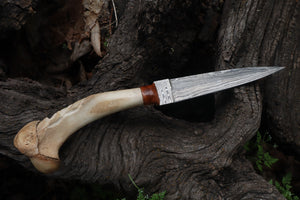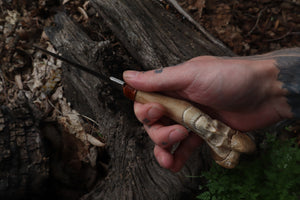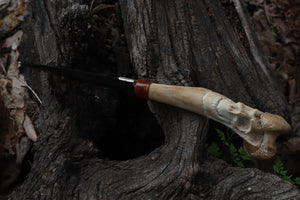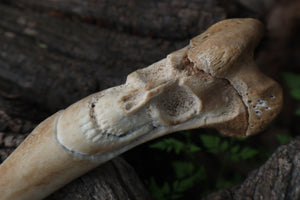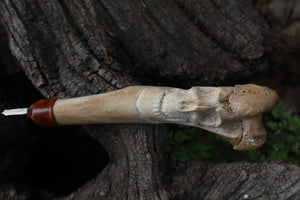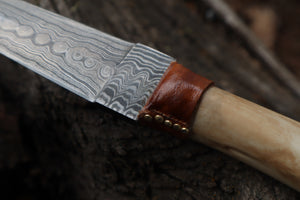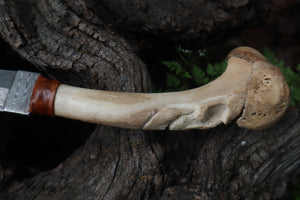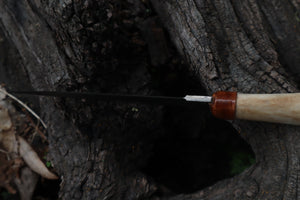 Reserved for Brandon - German Shepherd Bone Skull Knife
German Shepherd Bone Skull Knife for sale! This listing is for the real one of a kind hand carved German Shepherd Humerus Knife pictured! This knife has a real carved naturally stained humerus that has been naturally cleaned before being further processed in our studio for a handle, a sharpened solid damascus steel full tang blade and hand wrapped leather bolster with brass nails.
Details of the different sections of the knife are below in the photos! Please refer to the photos! If you have any questions please message us!
This is a real German Shepherd Dog Humerus, we do not sell replicas. 
Please note, This Dog passed away from an unfortunate auto collision prior to being donated to us for our work. We do not harm animals.