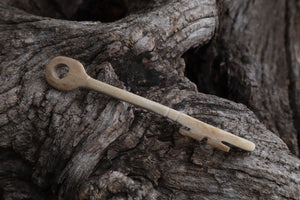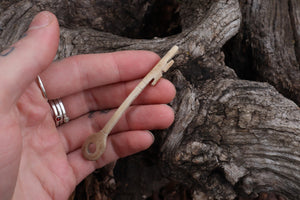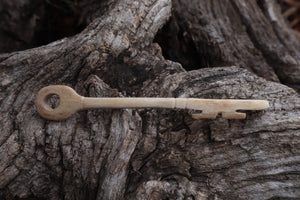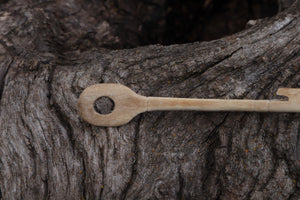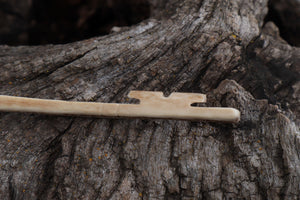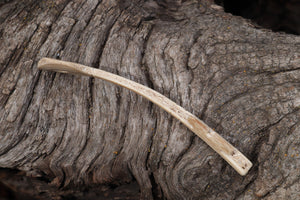 German Shepherd Skeleton Key
German Shepherd Rib Skeleton Key for sale! You will receive the real hand carved German Shepherd Rib Skeleton Key pictured. This key has been hand carved in our studio from start to finish from a single real German Shepherd Dog Rib! The key measures 3.5" Long. This skeleton key carving is based off of a real Antique Skeleton Key in our collection. Please refer to photos!
This is a real German Shepherd Dog bone, we do not sell replicas. 
Please note, This Rib was sourced from a German Shepherd Dog that passed away from an unfortunate road collision prior to being donated to us. We do not harm animals for our work.
This piece is available for international shipping, if interested please send us an email or DM for more information.