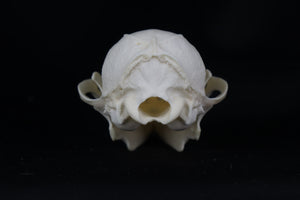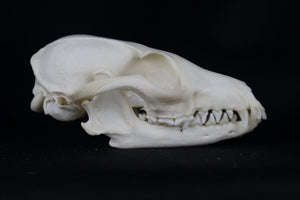 Craft Geriatric Gray Fox Skull
This listing is for the Real Geriatric Gray Fox Skull pictured! No missing teeth however many of the teeth are broken, chipped, and/or healed over due to the Foxes old age. There are signs of age throughout the skull as well! There is damage to the left side and underside of the skull, this is reflected in the price! Please refer to the photos! Length 5'' Width 2.5'' Height 2''
All measurements were taken at the longest point.
This is a real skull, we do not sell replicas. All skulls are cleaned by ourselves.