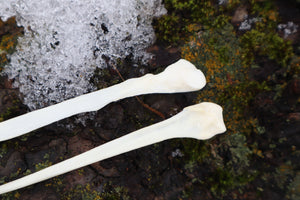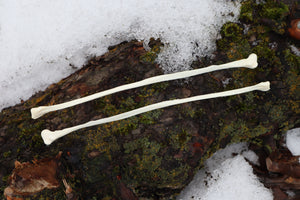 Gray Wolf Fibula (2)
Gray Wolf Fibula (2) for sale! This listing is for both real Gray Wolf Fibula pictured! This natural pair of Fibula has been professionally processed in our studio from start to finish. They measure 9.5" Long each. Please Refer to photos! All measurements are taken at the longest point. Please know your state laws prior to purchasing Gray Wolf Parts, if you have any questions feel free to send us a DM or email. 
These are real Gray Wolf Fibula, we do not sell replicas.