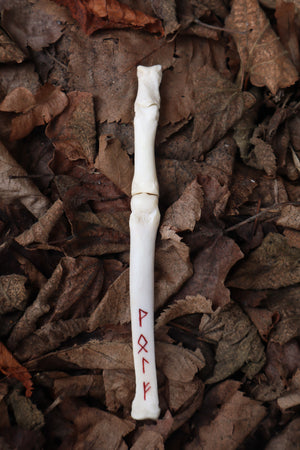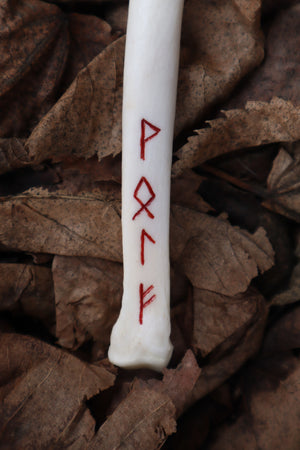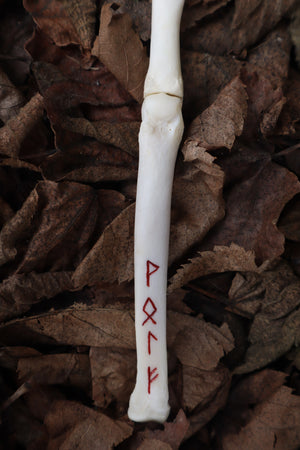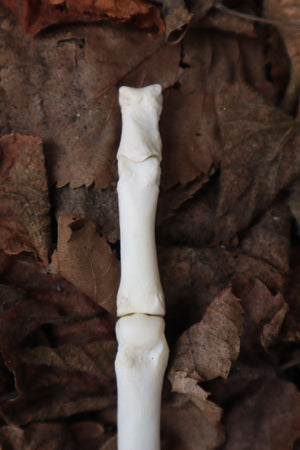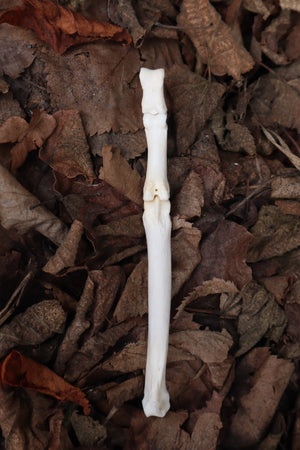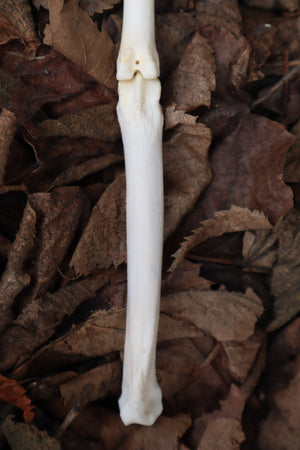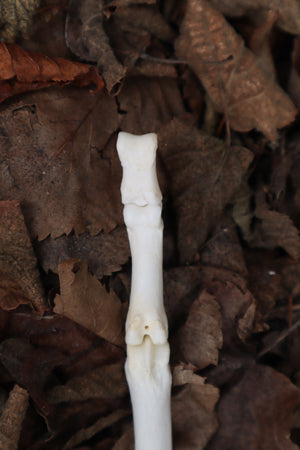 Gray Wolf Finger Articulation
Hand Carved and stained Gray Wolf Finger Articulation for sale! This listing is for the real Gray Wolf Finger Articulation pictured. This Gray Wolf Finger has been fully processed, traditionally articulated, wired, and glued in our studio! It features hand carved and stained Elder Futhark runes which spell out the English word for "Wolf". These carvings have been stained with a homemade dye that contains Moon Water blessed and brought forth under the 2021 January Full Wolf Moon and Madder Pigment. The carving was then coated in an archival quality resin to protect the stain. This finger is designed to be displayed as is! Please refer to the photos! The finger itself measures 6" long.
 This is a real Gray Wolf Finger, we do not sell replicas. 
Please know your state laws when purchasing Wolf parts.