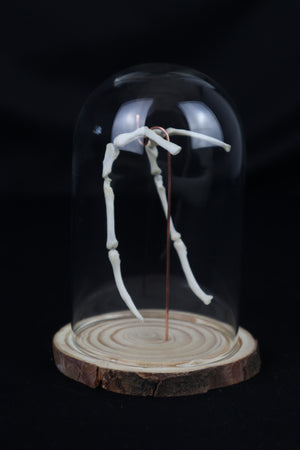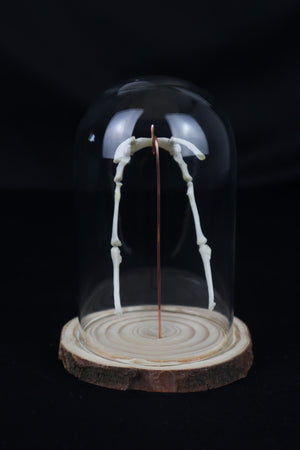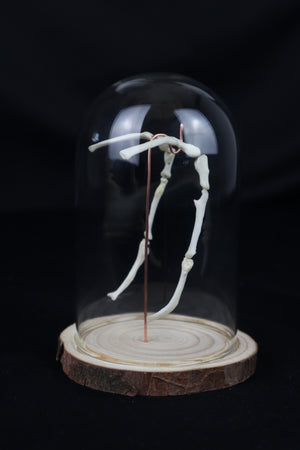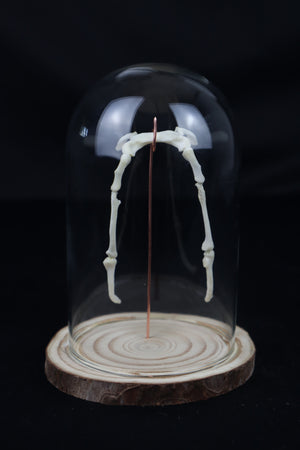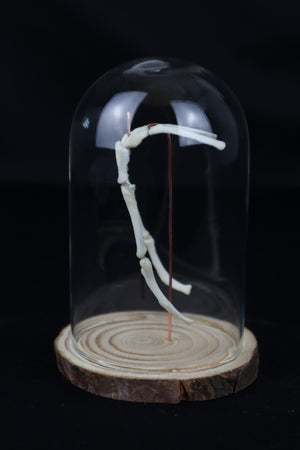 Gray Wolf Hyoid Articulation
Gray Wolf Hyoid Articulation for sale! You will receive the Gray Wolf Hyoid Articulation in the Glass Dome pictured. These Gray Wolf Hyoid bones have been fully processed, traditionally articulated, wired, and glued in our studio! The Articulation is designed to be removable for observation and safe shipping. It rests on a removeable copper display wire that is set into a hand carved live edge pine wooden base with a glass dome cover. The whole piece measures approximately 5.5" tall by 4" Wide.
These are real bones, we do not sell replicas.
Please know your state laws regarding Gray Wolf Parts!