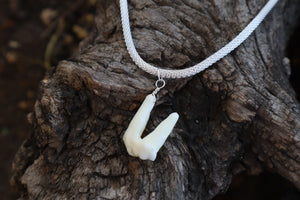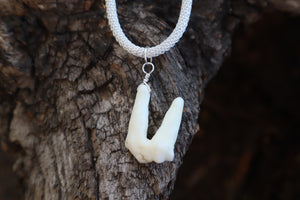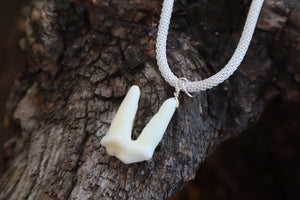 Gray Wolf Tooth Necklace
Gray Wolf Tooth Necklace for sale! You will receive the handmade real Gray Wolf Tooth necklace pictured! This necklace has been created using a real Geriatric Gray Wolf Molar, .925 Sterling Silver and Solid filled Silver hardware, and a lovely 16'' Silver Plated Metal Mesh necklace. This tooth comes from a Geriatric Wolf Skull that we processed in our studio from start to finish. 
These are real teeth, we do not sell replicas. 
Please know your state laws before buying Wolf Parts. If you have a question feel free to send us an Email!!