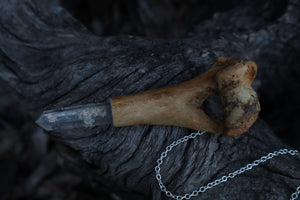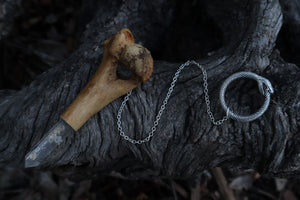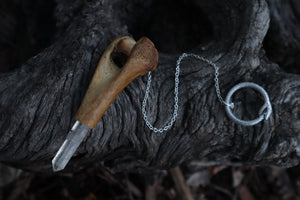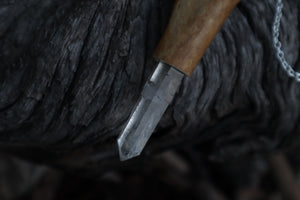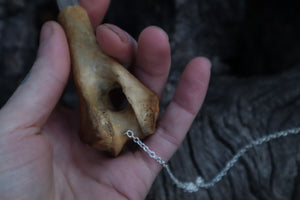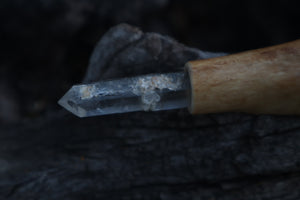 Great Pyrenees Humerus Pendulum with Ouroboros Ring
Great Pyrenees Humerus Pendulum with Ouroboros Ring for sale! This listing is for the Great Pyrenees Humerus Pendulum with Ouroboros Ring pictured! This pendulum was created using a real Great Pyrenees Humerus that has been hand carved and sanded, a permanently attached irregular quartz point, and all Silver Plated Brass Hardware! This particular piece features an ornate silver colored brass Ouroboros Ring, a serpent eating its own tail which represents wholeness, the cycle of life, and the universe. This Pendulum has a 10" chain, a 5" Pendulum and the entire piece measures approximately 15.5" long.
This is a real Great Pyrenees Dog Humerus, we do not sell replicas. For those who may not know, the Great Pyrenees otherwise known as the Pyrenean Mountain Dog is a historical Guardian dog that was used by shepherds throughout the Pyrenean Region in France for centuries to protect their flocks from predators such as bears and wolves. They are still guardians to this day in the U.S. and throughout the world they are still protecting their fellow furry friends. This lovely pup was no different! 
Please note, This Dog passed away from natural causes at an old age prior to being donated to us for our work. We do not harm animals.