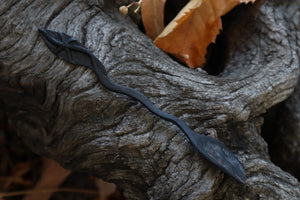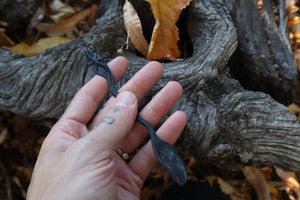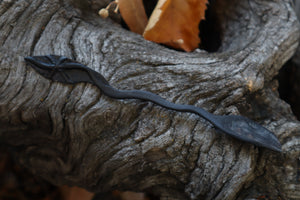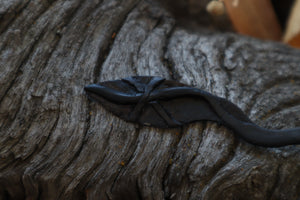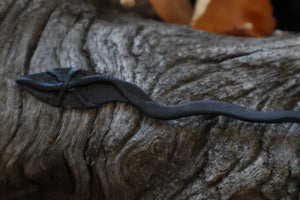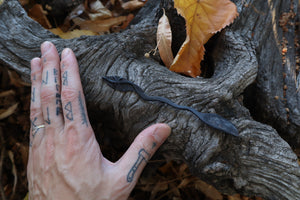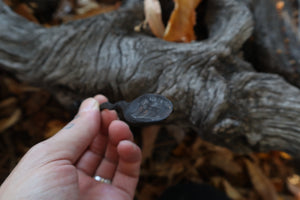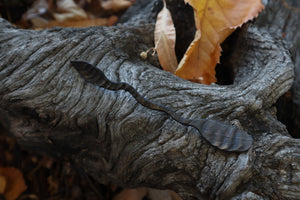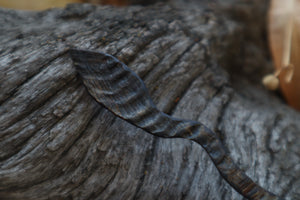 Hagall Leaf Goat Horn Offering Spoon
Hagall Leaf Goat Horn Offering Spoon for sale! This listing is for the Goat Horn Offering Spoon pictured! This spoon was created using a real Domestic Boer Goat Horn that has been hand carved, sanded, and coated in natural oils, in our studio from start to finish! This ladle is dedicated to our beloved giantess Hel and features an inscribed Hagall Rune carved into the handle as the veins of a poisonous leaf. Hagall is a rune in the Younger Futhark which represents destruction and uncontrolled circumstances, limitations and the expansion that comes from them, it is strongly associated with the Goddess of the dead and the underworld, Hel. This spoon measures in at 6" long and is designed to scoop loose resin incense and herbs.
This is a real Domestic Goat Horn, we do not sell replicas.