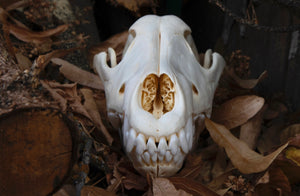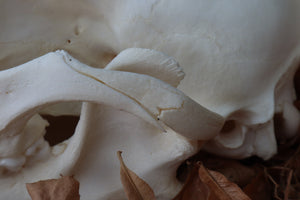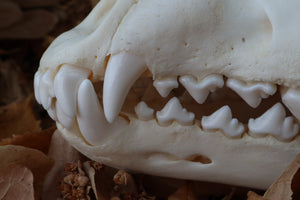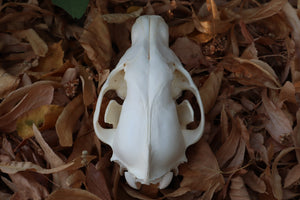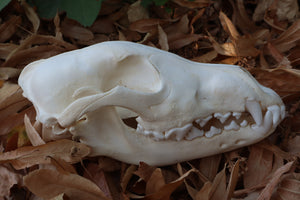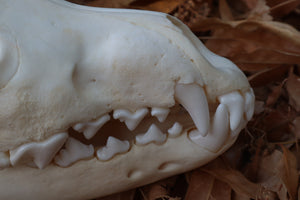 Juvenile Alaskan Gray Wolf Skull
Juvenile Alaskan Gray Wolf Skull for sale! This listing is for the Real Juvenile Gray Wolf Skull pictured! This Wolf has been processed in our studio from start to finish. There are no missing teeth however there is a small fracture located on the left zygomatic arch and there is a slight amount of natural patina in certain areas due to the bone density of this young animal. There is also some interesting pathology present which appears to be pitting in the bone possibly caused by Porcupine Quills or some other sharp natural object. This is shown in the photos and reflected in the price. Please refer to the photos! Length 9.5'' Width 4.25'' Height 4''. 
Please know your state laws when it comes to purchasing Wolf Skulls, if you have a question feel free to send us a DM or an email!

All measurements were taken at the longest point.
All of our skulls are real animal skulls and we do not sell any replicas. We clean all of the skulls ourselves.