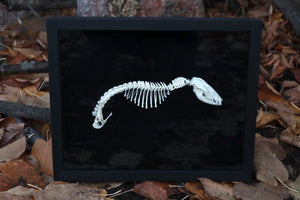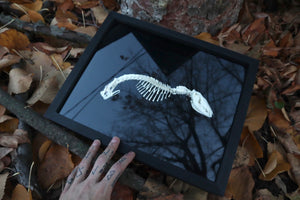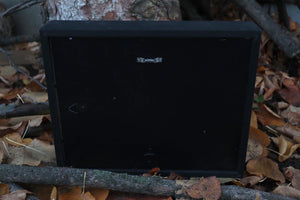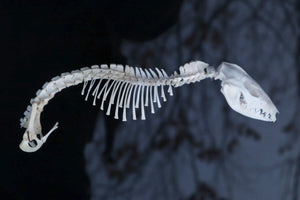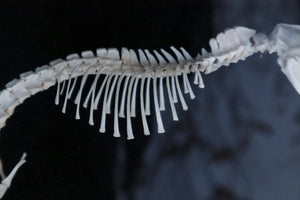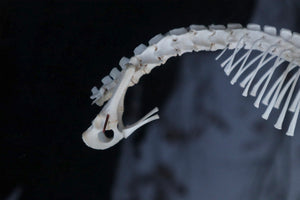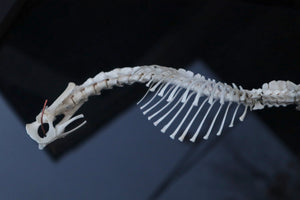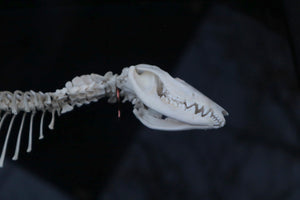 Opossum Joey Partial Skeleton Articulation
Opossum Joey Partial Skeleton Articulation for sale! This listing is for the real Juvenile Opossum Partial Skeleton Articulation pictured. This Opossum Joey has been completely processed, traditionally articulated, wired, and glued in our studio from start to finish. The articulation features the entire spinal column and skull and has been designed as completely removeable from its base. The skeleton has been mounted onto two brass wires which are permanently attached to the back of the shadow box. The skeleton is easily removed for safe shipping and observation! The wooden shadow box measures 11" x 14" and has a lovely glass display cover. The skeleton itself measures 9.75" long by  4.25" wide. Please refer to the photos! This articulation will take 1-5 days to ship due to the fragility and special packing requirements. 
This is a real Opossum Skeleton, We do not sell replicas.