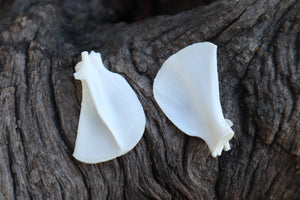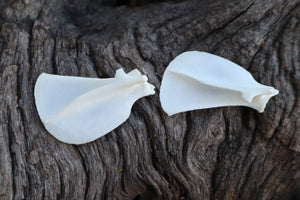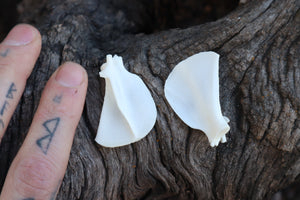 Kitten Scapula
Kitten Scapula For sale! You will receive the natural pair of Kitten scapula pictured! These scapula have been processed from start to finish in our studio! They measure approximately 1.75" Long by 1.25" Wide each. Please refer to photos! 
This kitten passed away in a shelter due to untreatable ailments prior to being sent to us. We do not harm animals for our work. 
These are real bones, we do not sell replicas!