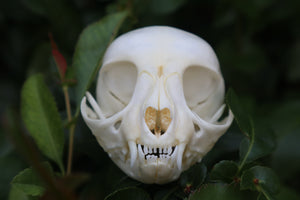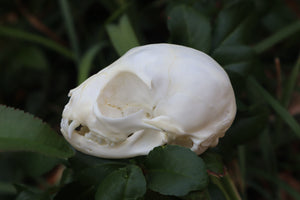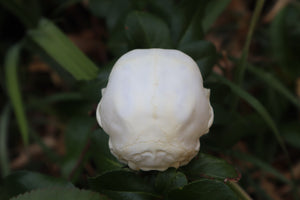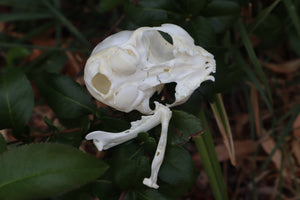 Kitten Skull
Kitten Skull for sale! You will receive the real Kitten Skull pictured! There are no missing teeth. Please note, this skull has been discounted due to a light natural patina and a slightly misaligned skull, please refer to photos!
This kitten was sent to us after it had passed away in a shelter from untreatable ailments, we do not harm animals for our work.
Length 2.5'' Width 1.5'' Height 1.5''
 All of our skulls are real animal skulls and we do not sell any replicas. We clean all of the skulls ourselves.