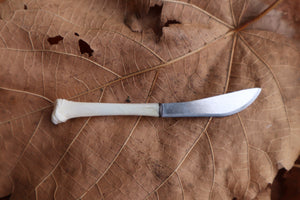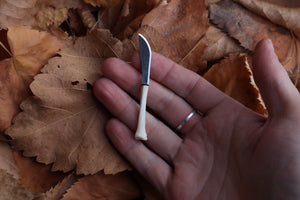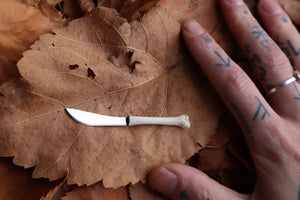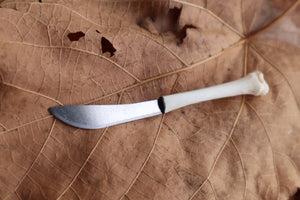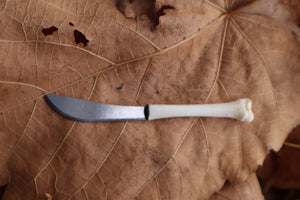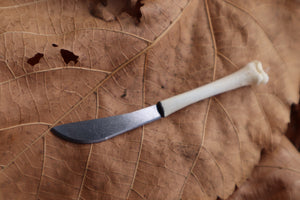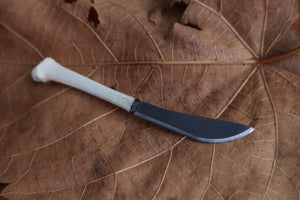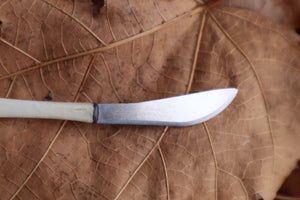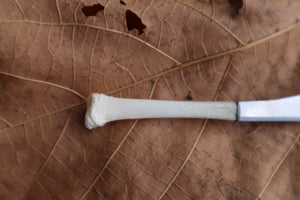 Kitten Tibia Knife
Kitten Tibia Knife for sale! This listing is for the real handmade Kitten Tibia Knife pictured! This knife has a real professionally processed Kitten Tibia for a handle and a  handmade sharp Carbon Steel full hidden tang blade. Details of the different sections of the knife are below in the photos! The knife measures approximately 3'' Long and .25'' wide! If you have any questions please message us! 
Please note, this kitten passed away in a shelter from untreatable ailments prior to being sent to us, we do not harm animals for our work.
This is a real Kitten Tibia, we do not sell replicas.