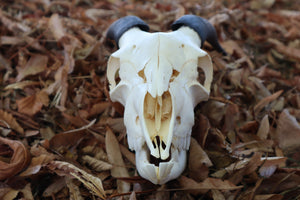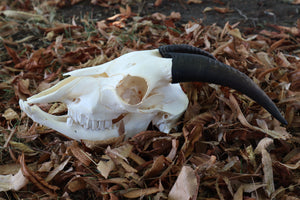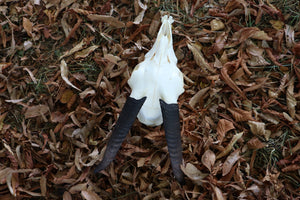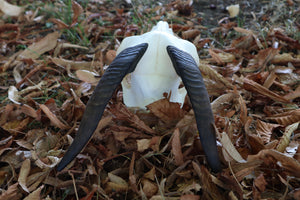 Medium Horned Boer Goat Skull
Medium Horned Boer Goat Skull For Sale! One real Goat Skull with 8'' horns, not accounting for the curve. Missing two incisors and both turbinates are present however they are slightly damaged. This is reflected in the price! The horns have been oiled to restore their natural color. There is slight natural staining throughout the skull. Please refer to the photos. The span between the tips of the horns is 7.5", the skull length from nose to back of skull is 9", the horn length is 8", the skull height is 6.5" and not accounting for the curves of the horns the total length is 15".  Please message us with any questions!
All of our skulls are real animal skulls and we do not sell any replicas. We clean all of the skulls ourselves.