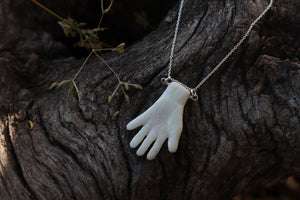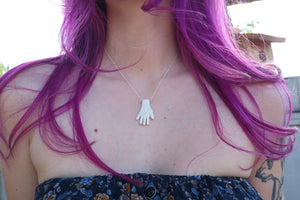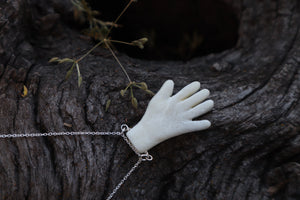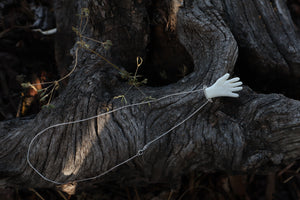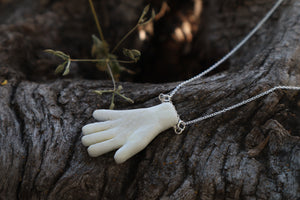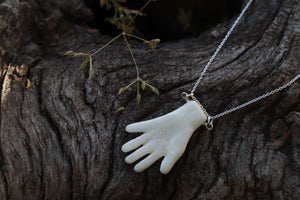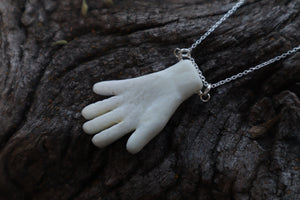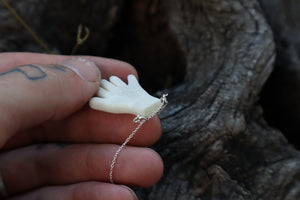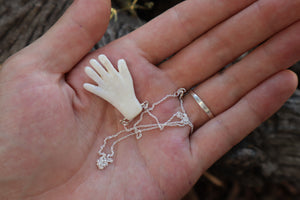 Left Hand Elk Bone Necklace
Left Hand Elk Bone Necklace for sale! You will receive the real hand carved Elk Bone Hand and 16" .925 Sterling Silver Chain pictured. This left hand has been hand carved in our studio from start to finish from a single piece of real Elk Skull! The hand has been drilled and hand wired with all .925 Sterling Silver Hardware and the pendant itself measures approximately 1.25" long. Please refer to photos!
This is a real Elk bone, we do not sell replicas.