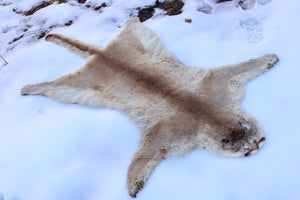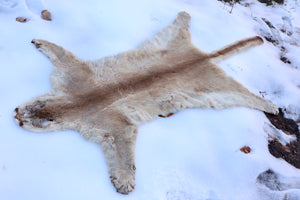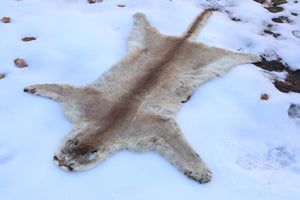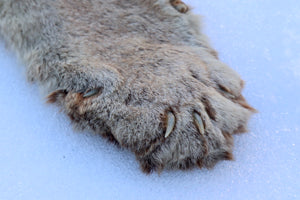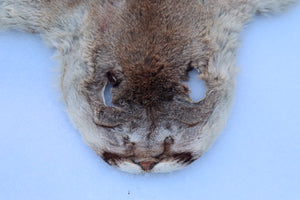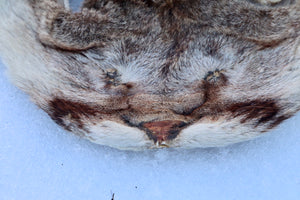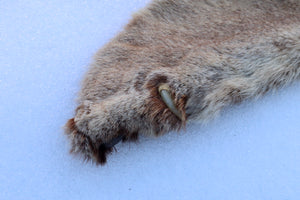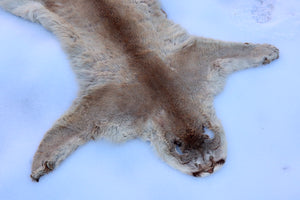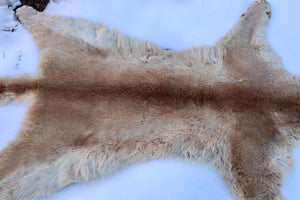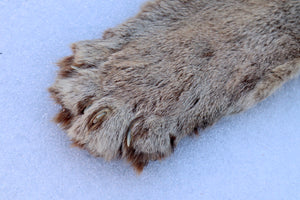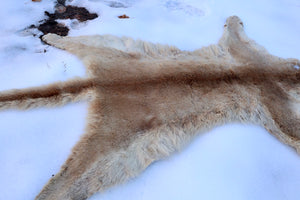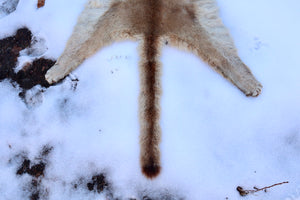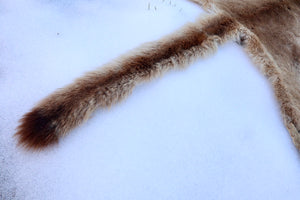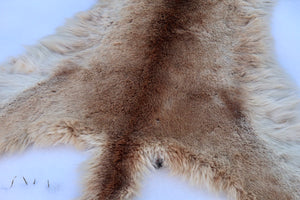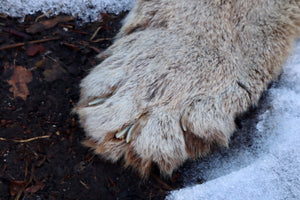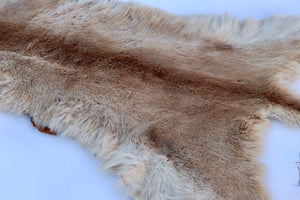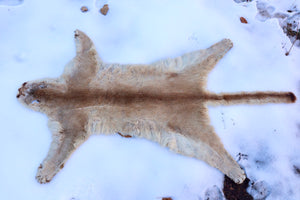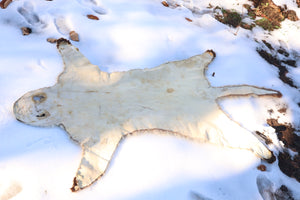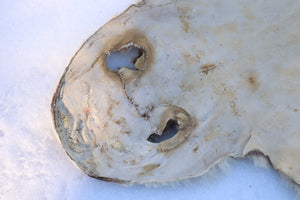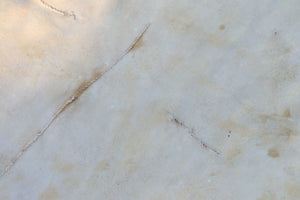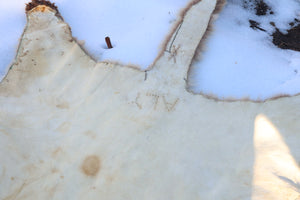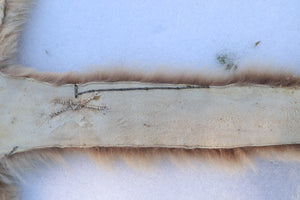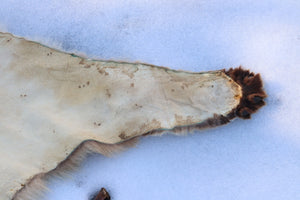 Lifesize Mountain Lion Pelt - Refurbished 1950s Vintage
Mountain Lion Pelt for sale! Payment plan available from $100 down, DM or send us an email if interested in learning more. You will receive the dry tanned Lifesize Mountain Lion Pelt pictured. This Mountain Lion Pelt has been dry tanned and the leather is soft and supple! This is a vintage piece from the 1950s that has been restored In our studio. The only notable damage is three missing claws on one paw. There is natural visual wear on the leather side as well as some natural scars that occurred during the animals lifetime. This is a perfect pelt for a large altar, a wall, or to be displayed as is!
Measuring in at a massive 83" Long ‼️6 Foot 11" From Nose to Tail‼️, 51" wide, and a 21" tail. This beauty is a wonderful example of not only the species, the history of taxidermy, and the evolution of this amazing craft.  It is also a testament to the longevity of a properly preserved and cared for tanned piece! From what we were told this beauty was originally mounted as a traditional flat "utilitarian" Rug Mount sometime in the late 1950s in a taxidermy studio in Vancouver, B.C. This style of "rug mount" is fairly old school and has all flat features so it can be used more easily in a space. Unfortunately that does mean that the lower jaw and ears are not attached, but it does show a very unique style of stitching on the face which allows it to appear completely flat(this is the history I was speaking about!), this piece made its way from Vancouver to Montana where it ended up in an Auction House about 10 years ago. From there it traveled from home to home eventually ending up in northern Idaho and finally in our hands in Washington throughout all this movement the only notable damage with this piece are three missing claws on one paw. It was explained to us that these claws were unfortunately lost during a moving accident needless to say when we were given the opportunity to restore this beauty we couldn't say no! When they arrived in our hands they still had their original felt backing and padding that was deteriorating and falling apart, the edges were ragged and the fur matted from dust and general cleaning neglect. Once we removed the layers of felt, stitching, under padding, and Deterioration we noticed that the leather was in beautiful shape! So we decided to completely remove all the excess stitching and deep clean and groom the heck out of this beautiful kitty! The result is a breathtaking Mountain Lion Pelt who is ready to live on for generations to come and that sort of transformation is what makes this process worth it. No creature should be forgotten and to be able to appreciate and honor an animal who passed away 70 years ago is just otherworldly.
 Pleas refer to photos, All measurements taken at the longest point!
Please know your state laws when buying Mountain Lion Parts.