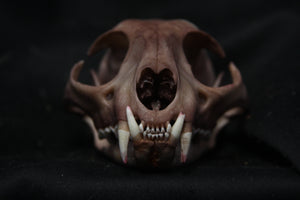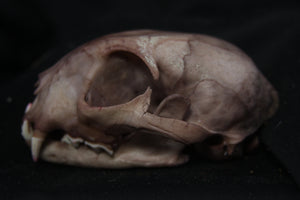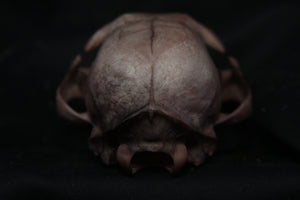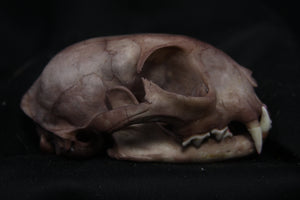 Lovely Stained Bobcat Skull
This listing is for the stained bobcat skull pictured. This bobcat has been stained using a mixture of Strawberries, Rose Petals, Damiana, Lemon Balm and Lavender. We chose these fruits, flowers and herbs because they are all associated with love and romance. 
The strawberry - is most commonly referenced as a fruit representing love and passion. It is said that it can bring forth favorable circumstances and luck.
Rose Petals - are tethered to their romantic reputation. They represent love, not only romantic love, but love in all relationships. They are thought to usher in peace and happiness. 
Damiana - is notorious for its use in love spells. Although it is popular as a tea ingredient and is commonly smoked, some believe it to be poisonous. Its is known by other names such as "love leaf" and frequently comes up in love spell based lore. It is regarded as an aphrodisiac.
Lemon Balm - is used in love and healing spells. It is used to ease nervousness and gain attraction. It is referred to as a "cure-all" and is acclaimed as an herb which brings about spiritual development. 
Lavender - is used in attraction spells and to bring forth peace. It is used to help people relax and sleep.
This bobcat skull has no missing teeth. Please refer to the photos! Length 5'' Width 2.75'' Height 2.5''. All measurements were taken at the longest point!
All of our skulls are real animal skulls and we do not sell any replicas. We clean all of the skulls ourselves.