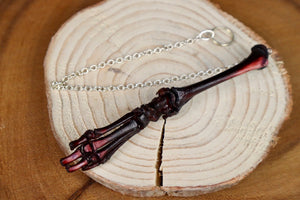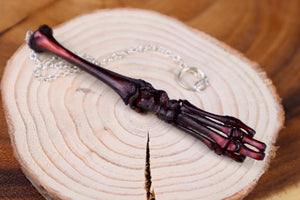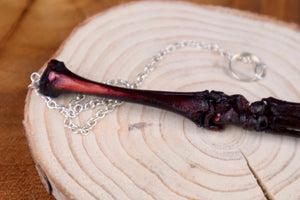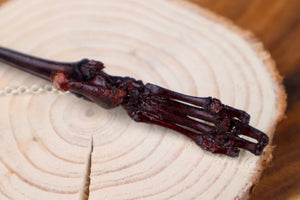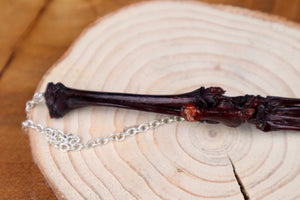 Lucky Kitten Paw Articulation Keychain - Naturally Stained
This listing is for one naturally stained Lucky Kitten Paw Articulation Keychain! You will receive the naturally stained Lucky Kitten Paw Articulation Charm/Keychain pictured! This keychain was created using a real Kitten Leg that we stained using an original natural dye which features moon water blessed under September's Harvest Moon, Hibiscus, and pigment from the rose madder plant! We then articulated the arm, attached hardware for it to be hung and displayed, and sealed the entire piece in a slightly glossy archival quality resin for reinforcement and protection! This keychain/charm is meant for display only due to the fragility of the kitten bones. We received this kitten after it had passed away from untreatable ailments at a shelter. We do not harm animals for our work. The setting is a mix of .925 silver plate and stainless steel. This charm can also be easily converted into a pendant. The articulation measures 4.25'' long not including the hardware and the chain is 8.5'' long for a total length of 12.75''.
These are real bones, we do not sell replicas.