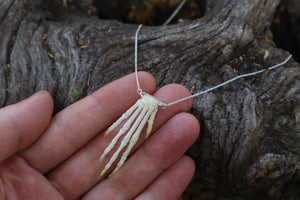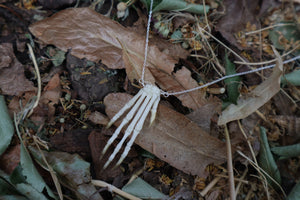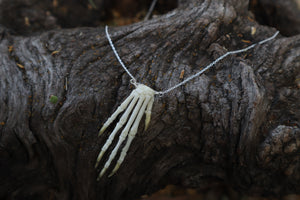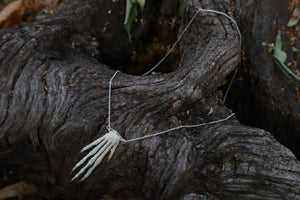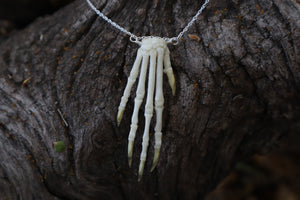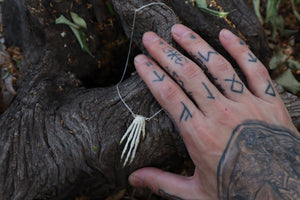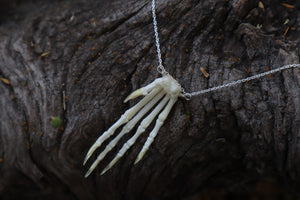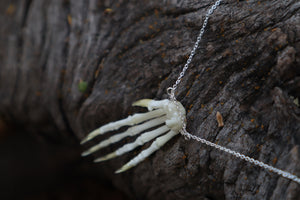 Lucky Rabbit Paw Necklace
Lucky Rabbit Paw Articulation necklace for sale! This listing is for the Cottontail Rabbit Paw Articulation necklace pictured. This charm necklace features a real traditionally articulated, wired, glued, and reinforced front Cottontail Rabbit paw and an 18" .925 Sterling Silver Chain! Each phalange and carpal wired through and through for extra strength. This front Rabbit paw has been fully processed and articulated in our studio from start to finish! Please refer to the photos! The Articulation measures 1.75'' long and 1'' wide.
This is a real Rabbit Paw, we do not sell replicas.