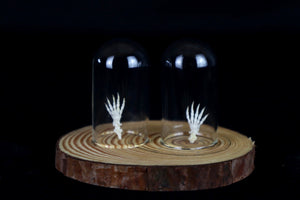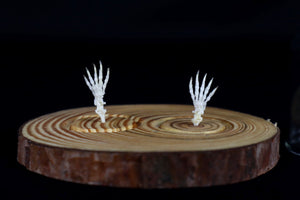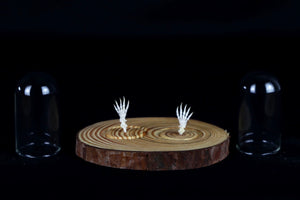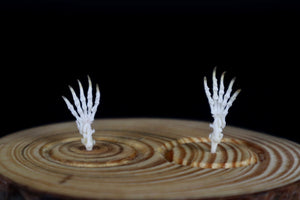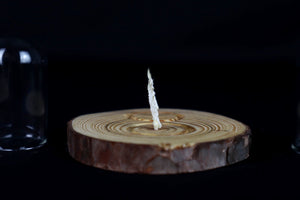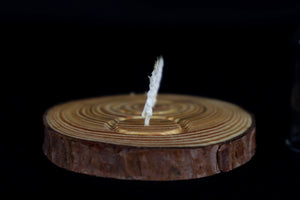 Mole Feet Articulation
Mole Feet Articulation in two Glass Domes for sale! This listing is for the pair of Articulated Mole Feet in two Glass Domes pictured. These Mole Feet have been fully processed, traditionally articulated, and glued in our studio! These paw articulations are removable! The Glass domes are set into a hand carved "live edge" wood round. The entire piece measures 4" wide by 2.25" tall. Please refer to the photos! 
 These are real Mole Paws, we do not sell replicas.