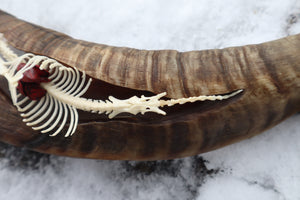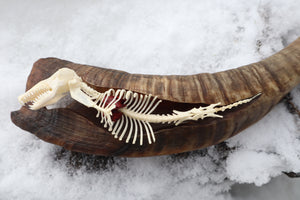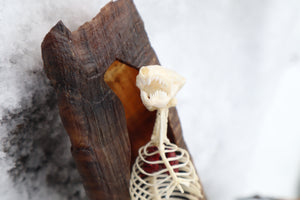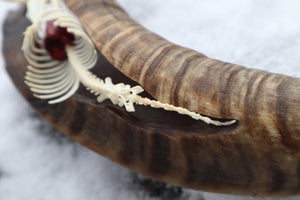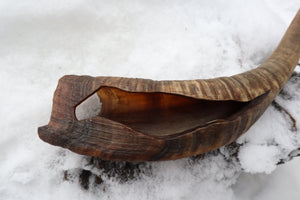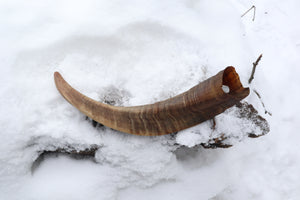 Mole Serpent Articulation
Articulated Mole Serpent in hand carved Goat Horn base for sale! This listing is for the Articulated Mole Skeleton and base pictured! This Mole skeleton has been completely processed, traditionally articulated, wired, and glued in our studio. This specific articulation features the Mole's Skull, Rib Cage, real Dry preserved Heart and Lungs, and their entire spinal column all the way down to the tip of the tail which has been posed to appear as though it is a serpent, there are no arms and legs included. The base has been created with a real Goat Horn that has been hand carved to hold the Serpent as though it is a fossil. The Horn has been carved, sanded, and finished in a natural boiled linseed oil to bring out the natural colors. The articulation is completely removeable and sturdy for observation and safe shipping. The entire piece measures 10.25'' long by 2'' wide and the articulation measures 5.75" Long.
This is a real Mole Skeleton cleaned and articulated by us in our shop. We do not sell replicas.