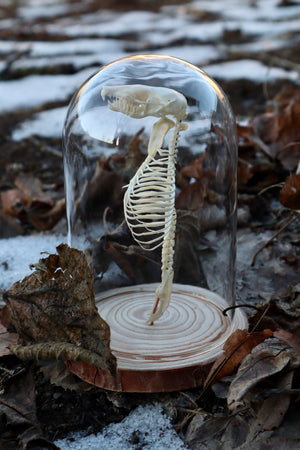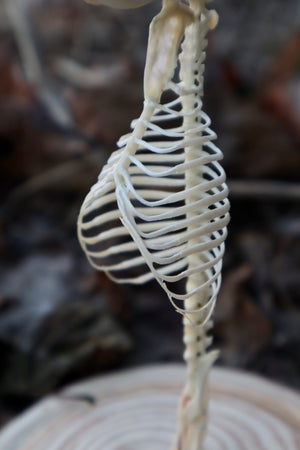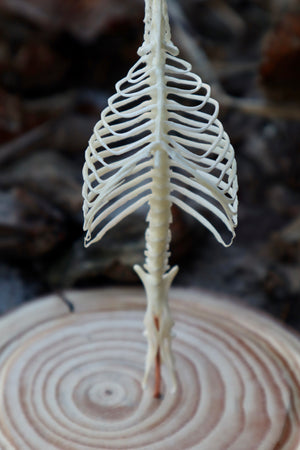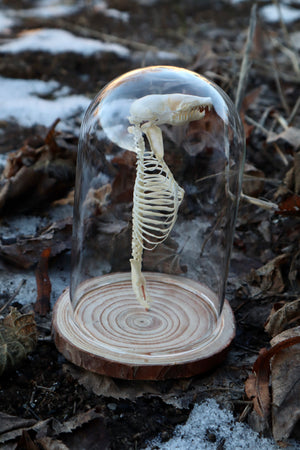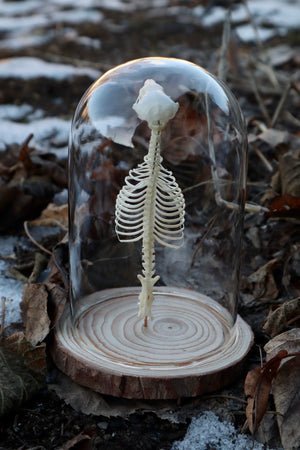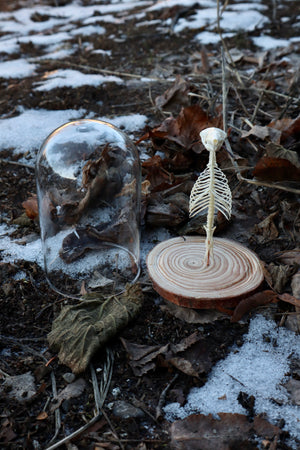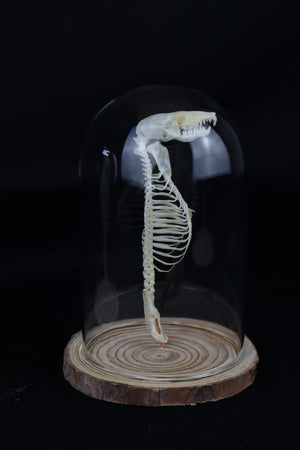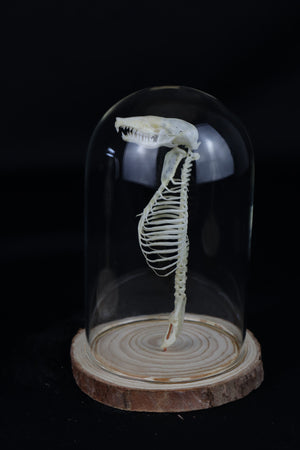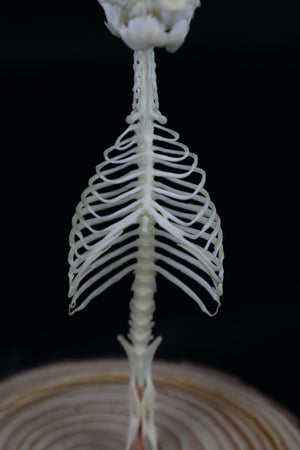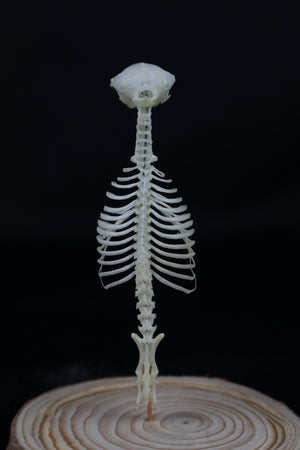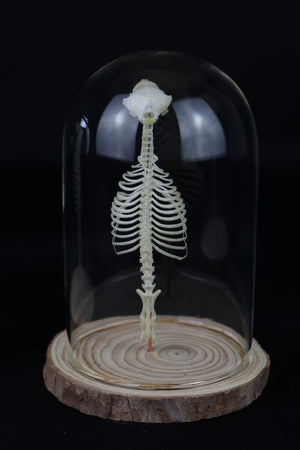 Mole Skull and Articulated Spinal Column
Mole Skull and Articulated Spinal Column for sale! This listing is for the Mole Skull and Articulated Mole Spinal Column pictured! This Mole skeleton has been completely processed in our studio from start to finish, it has been traditionally articulated wired and glued. The entire skeleton has been sealed with an archival quality resin to add stability and protect the bone! The entire piece is designed to be removable and rests on a hand carved brass display wire that is set into one of our hand carved live edge pine bases with a glass dome cover. The entire piece measures 5.25'' tall by 3.25'' wide.
This is a real Mole Skeleton cleaned and articulated by us in our shop. We do not sell replicas.