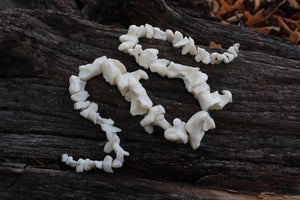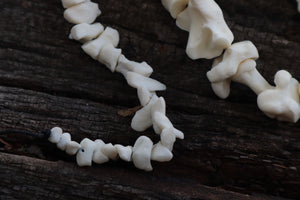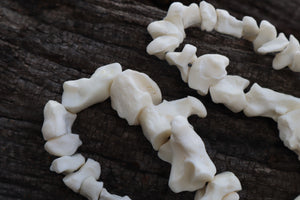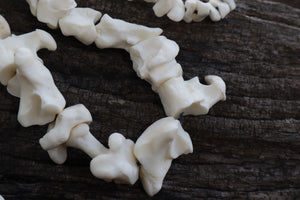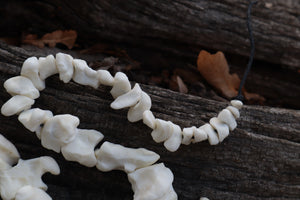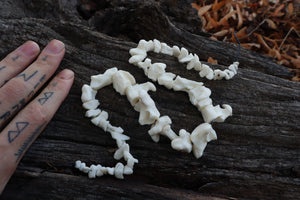 Mountain Lion Bone Beads
Mountain Lion Bone Beads for sale! This listing is for the 55 Mountain Lion Bone Beads on a strand of black hemp twine pictured! These bone beads consist of carpals, tarsals, and sesamoids from a Mountain Lion we processed in our studio from start to finish. The 55 bone beads have been hand drilled and strung onto a piece of black hemp twine, this bead strand measures 18.25" long. Please refer to photos!
These are real bones, we do not sell replicas. 


Please know your state laws when it comes to purchasing Mountain Lion Parts.