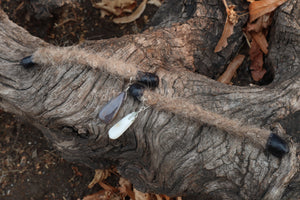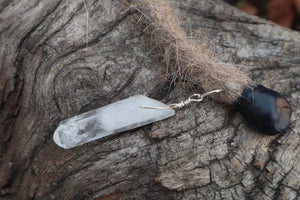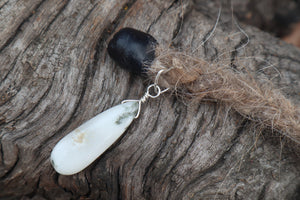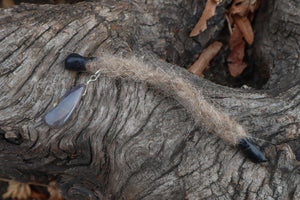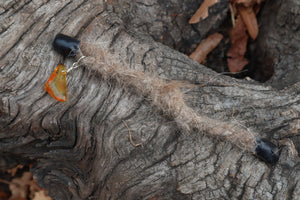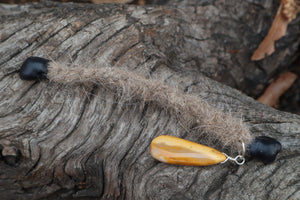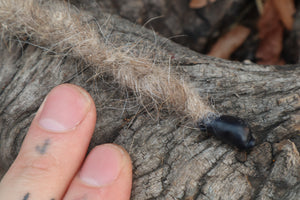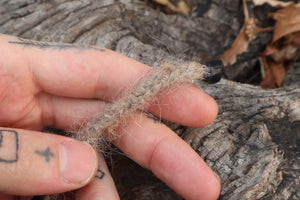 Mountain Lion Fur Braid
Mountain Lion Fur Braids for sale! You will receive one of the Mountain Lion Fur Braids or a similar braid to the ones pictured! Each braid is created using real Mountain Lion Fur from a Mountain Lion we have processed in our studio. The Braids have been sealed on both ends with real Black Beeswax and feature a real gemstone wire wrapped with solid filled silver wire and attached with silver plated brass hardware. Please refer to the photos! You can choose from multiple gemstones below including Clear Quartz Points, Sunstone, Cat's Eye, Moonstone, Yellow Jasper, Moss Agate, Purple Chalcedony, and real Amber Shards. The braids measure between approximately 4.5" long. The price includes shipping!! If you have any questions please feel free to send us a message. All measurements taken at the longest point.
 As many of you know Mountain Lions have fairly short fur which is far too short to create long 4.5" braids such as these! So we decided to collect all of the Mountain Lion fiber(hair) possible, we then took that fiber and spun it into Mountain Lion Yarn which was then Braided into a handful of 4.5" long sections
Please know your state laws when purchasing Mountain Lion Parts.