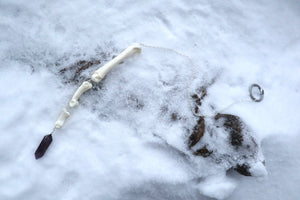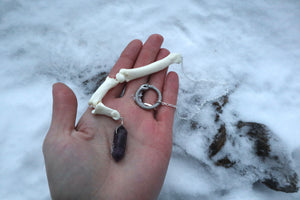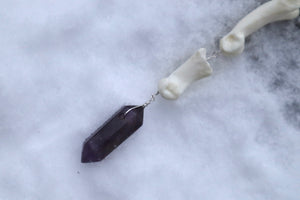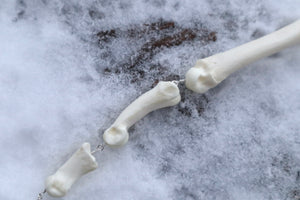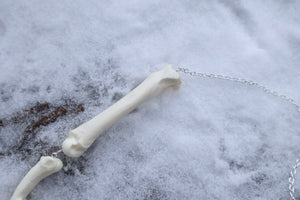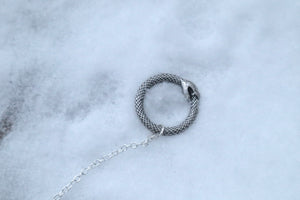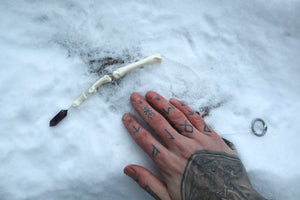 Mountain Lion Toe Pendulum with an Amethyst Point
Mountain Lion Toe Pendulum with an Amethyst Point for sale. You will receive the articulated Mountain Lion Toe Pendulum pictured! This fluid articulation was created using a real Mountain Lion Toe that has been processed, hand drilled, and "wired" to flow in our studio from start to finish, all .925 Sterling Silver hardware, a real polished Amethyst point for a claw, and a silver colored brass Ouroboros Ring! The chain connecting the articulation to the ring is silver plated brass and measures 10" Long. The ring displays the serpent eating its own tail which represents wholeness, the cycle of life, and the universe. The entire piece measures 18.5" long.
These are real bones, we do not sell replicas. 
Please know your state laws regarding Mountain Lion Parts, No Sales to California. 
Idaho Fish and Game Mortality Report available on request. Email or Dm us with any questions!