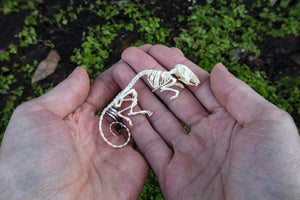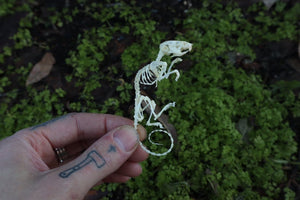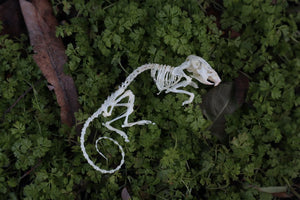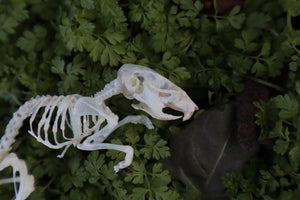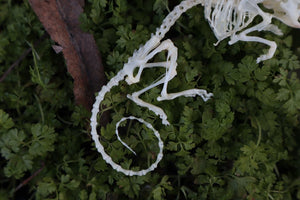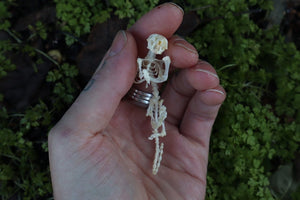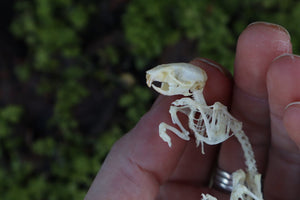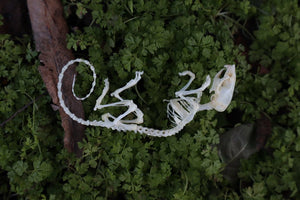 Reserved for Liz - Mouse Skeleton Articulation
Mouse Skeleton Articulation for sale! This listing is for the Articulated Mouse Skeleton pictured, which was featured in our Instagram Auction. This Mouse Skeleton has been fully processed, articulated, glued, and reinforced in our studio from start to finish!
Please note, This mouse was sourced from a pet store, We do not harm animals for our work.
They display on their own beautifully or would look excellent in a display case, glass dome, shadow box, or many other styles of display! Feel free to contact us if you'd like a custom display
This is a real Mouse Skeleton, we do not sell replicas.