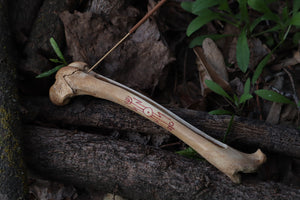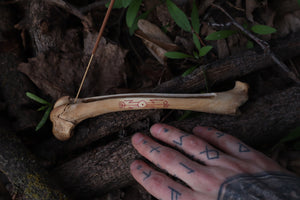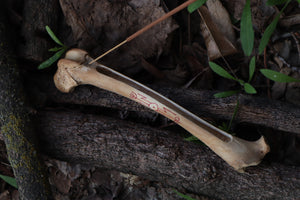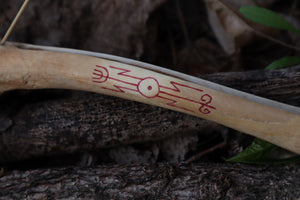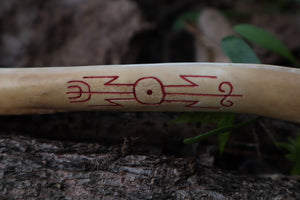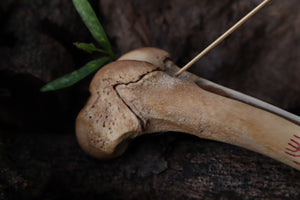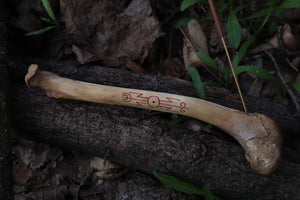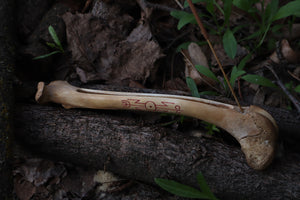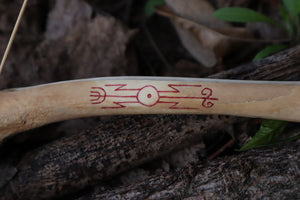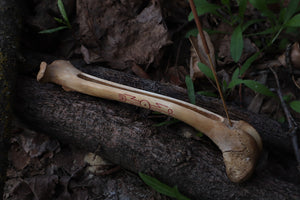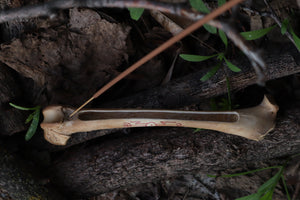 Reserved for Ganjre - Múspellzheimr German Shepherd Dog Femur Incense Holder
German Shepherd Femur Incense Holder for sale! This listing is for the real handmade German Shepherd Femur Incense Holder pictured! This femur has been hand carved with a magical stave that represents the power of the primordial realm of flames, Múspellzheimr, and how that energy connects to the primordial void. This magical stave has been stained with a natural homemade dye which contains Wolf Blood, Moon Water, and other natural ingredients.
This is a real femur, we do not sell replicas. 
Please note, this German Shepherd was donated to us by @fabled_oddities after passing away from an unfortunate auto collision, we do not harm animals for our work