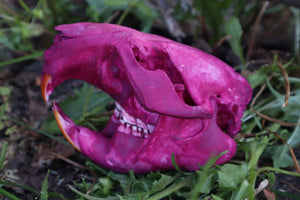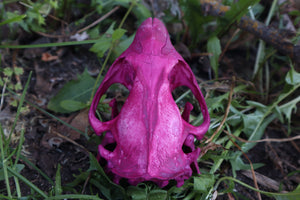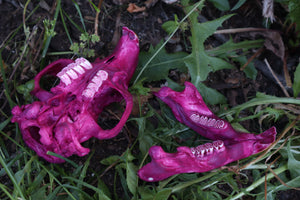 Naturally Stained Beaver Skull
Naturally Stained Beaver Skull for sale! You will receive the Naturally Stained Beaver Skull pictured. This skull has been stained with a homemade dye that consists of moon water blessed under the Full Strawberry Moon, Ashes of Melissa Officinalis, Rubia Tinctorum, and other natural ingredients.  Please refer to the photos! Length 5'' Width 3.75'' Height 4'' 
Please note, this skull has visible processing marks on the nasal bones which occurred prior to us receiving the skull. This is visible in the photos and is reflected in the price!
To help maintain the color please keep your skull out of direct sunlight. All measurements were taken at the longest point.
This is a real Beaver Skull, we do not sell replicas.