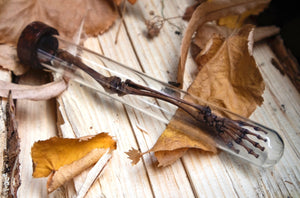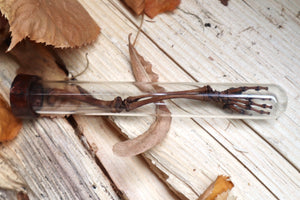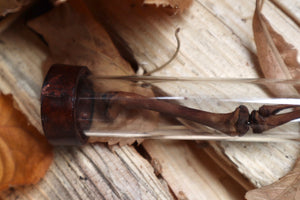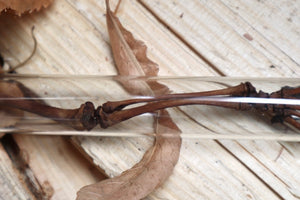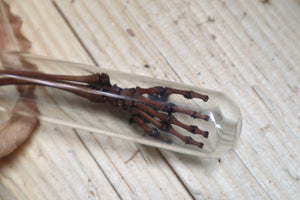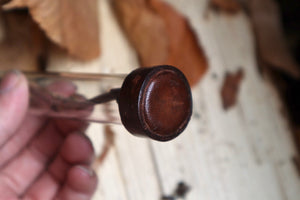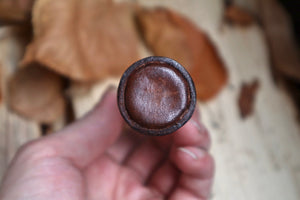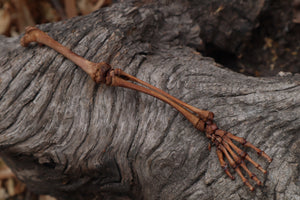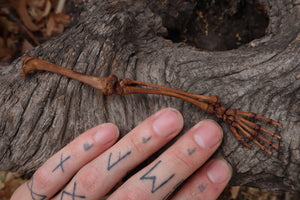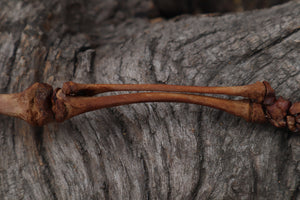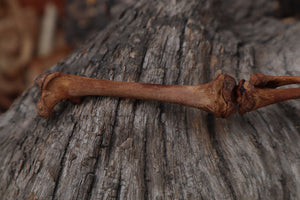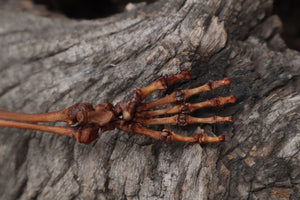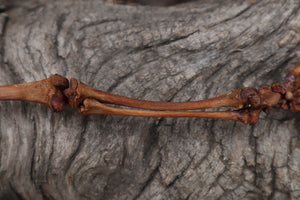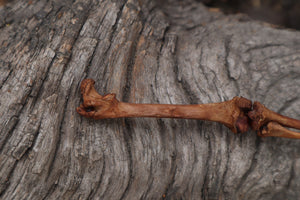 Juvenile Opossum Leg Articulation
Naturally Stained Juvenile Opossum Leg Articulation in Glass Display Jar for sale! This listing is for the Juvenile Opossum Leg Articulation pictured. This Juvenile Opossum leg has been fully processed, traditionally articulated, naturally stained, wired, and glued in our studio from start to finish! The articulation has been naturally stained with a variety of teas and coffee to give it a deep natural patina. The entire articulation fits snuggly inside the vintage glass test tube provided and is adorned with a handmade leather cap created in our studio! it is designed to be displayed as is, however it can easily be incorporated into any number of display and be viewed on its side or standing vertically on its leather cap! Please refer to the photos! This articulation does not include any claws. The articulation measures 6" Long and 1'' Wide and the entire piece measures 7" Long and 1.25" Wide.
 This is a real Juvenile Opossum Leg, we do not sell replicas.