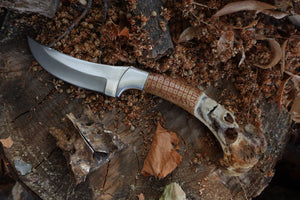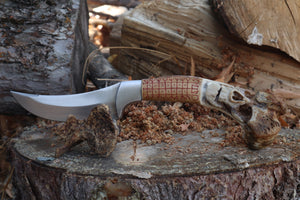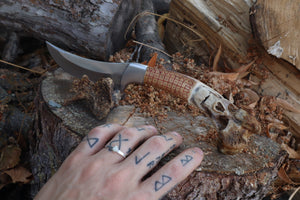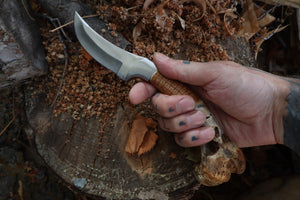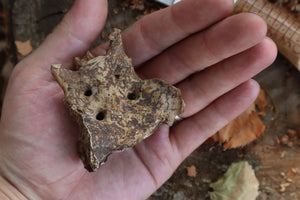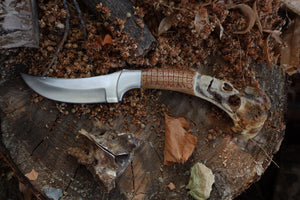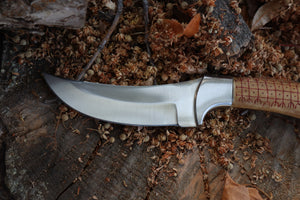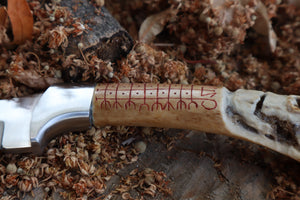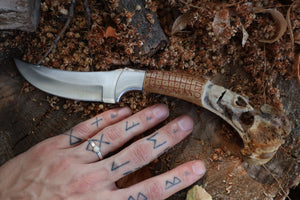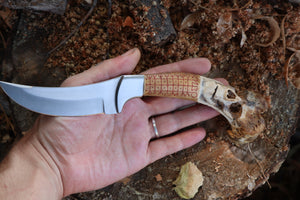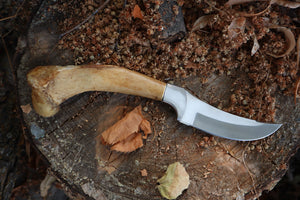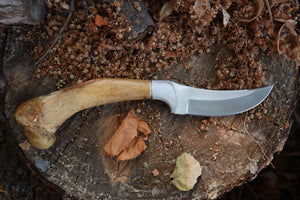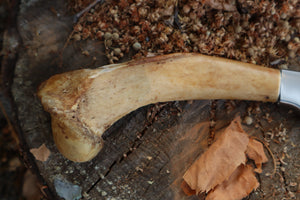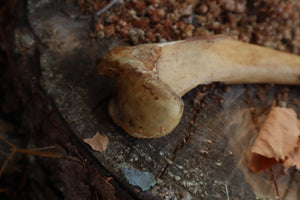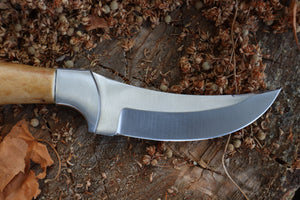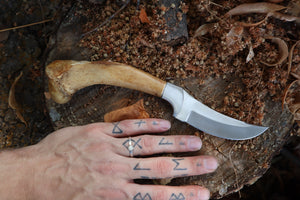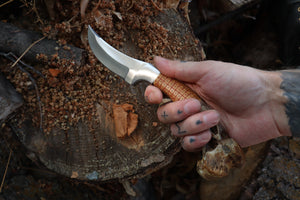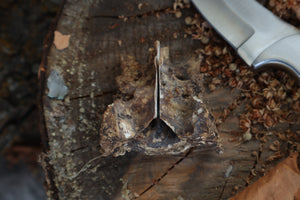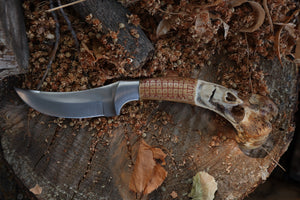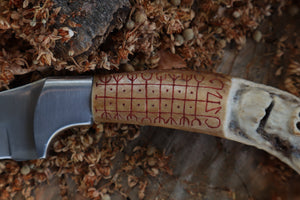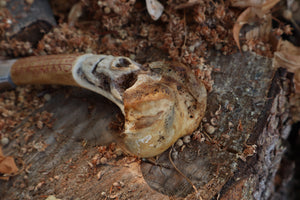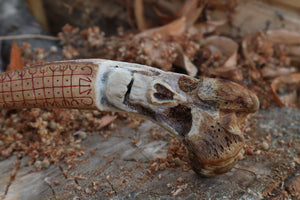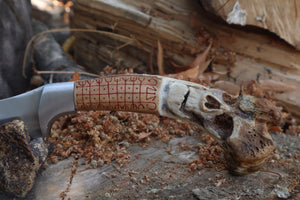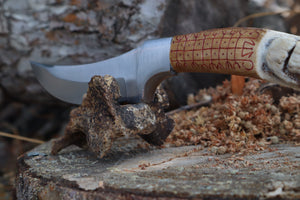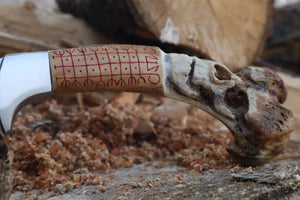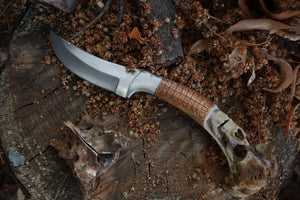 Nifhel Knife with Sacrum Stand
Nifhel Great Pyrenees Mountain Dog Humerus Knife for sale! This listing is for the real one of a kind hand carved Great Pyrenees Humerus Knife pictured! This knife has a real carved naturally stained humerus that has been processed by burial for three years before being further processed in our studio for a handle, a sharpened solid stainless steel full tang blade and bolster, as well as a real Sacrum bone stand which has been carved so the blade can rest within it.
This ceremonial knife has been carved, finished and stained with the symbol of Nifhel or "The Mists of Hel; the place where gods, giants and dark sorcerers rest; the most peaceful and illuminating place in Helheimr." (a big thank you to @ljossal and @opheliatrea for providing the wisdom of this symbol of Nifhel) Dedicated to Hel over the course of 3 days, stained and ritually suffumigated with a sacred Saturnian Herb and resin mixture of our own creation under the hour of Saturn. The stain used features a mixture of very special moon water taken from Oct 1, 2020, Gray Wolf Blood, Root pigments, and other natural ingredients.
Details of the different sections of the knife are below in the photos! Please refer to the photos! The knife measures 10'' Long with a 4'' blade and 1" Bolster. If you have any questions please message us!
This is a real Great Pyrenees Dog Humerus, we do not sell replicas. For those who may not know, the Great Pyrenees otherwise known as the Pyrenean Mountain Dog is a historical Guardian dog that was used by shepherds throughout the Pyrenean Region in France for centuries to protect their flocks from predators such as bears and wolves. They are still guardians to this day in the U.S. and throughout the world they are still protecting their fellow furry friends. This lovely pup was no different! 
Please note, This Dog passed away from natural causes at an old age prior to being donated to us by @fabled_oddities for our work. We do not harm animals.