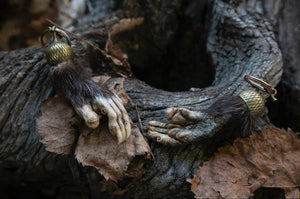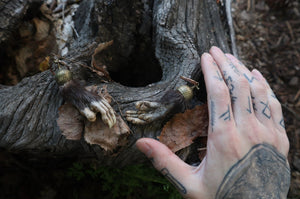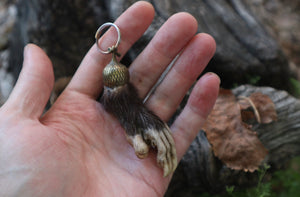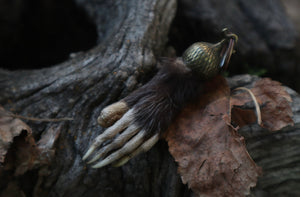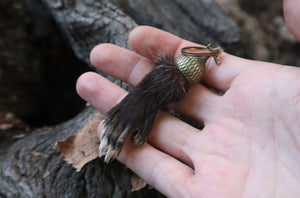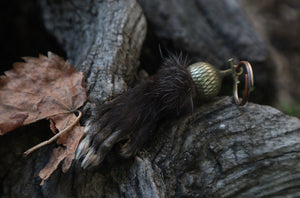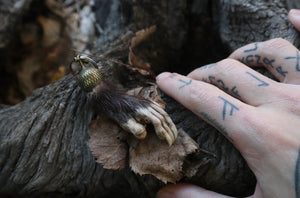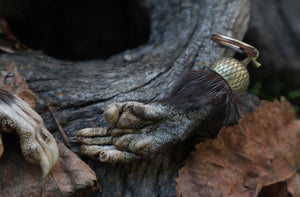 Opossum Paw Acorn Keychain
Opossum Paw Acorn Keychain for sale! You will receive ONE of the real handmade Opossum Paw Acorn Keychains pictured! Each Keychain features a real professionally dry preserved Opossum Paw that has been processed in our studio from start to finish. These paws are each hand carved and equipped with bronze toned metal Acorn hardware suitable for hanging on a keychain or easily put on a chain for a necklace. Each paw measures approximately 3" long including the hardware. If you have any questions please message us! Please note, if you would like to order a specific paw feel free to get in touch with us to discuss options!
These are real Opossum Paws, we do not sell replicas.