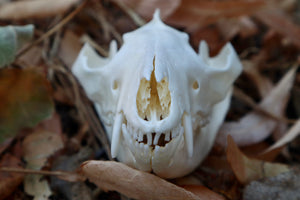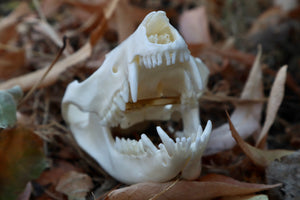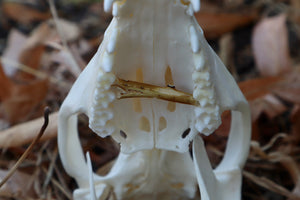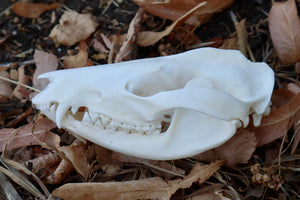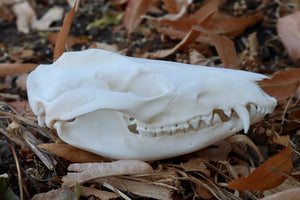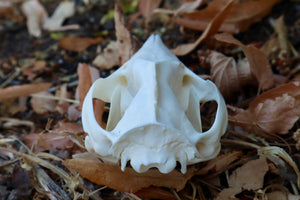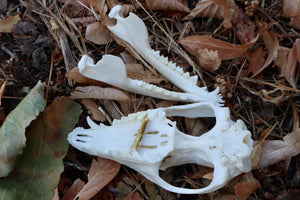 Opossum Skull with Stick Lodged in Mouth
Real Opossum Skull with Stick Lodged in Mouth for sale! You will receive the Opossum Skull with a Stick Lodged in its Mouth Pictured! No missing teeth however, as the title states, there is a small stick that became permanently lodged inside the arch of the roof of the mouth during their lifetime. Even during processing the stick did not budge, you can imagine the discomfort this must have given the Opossum during their lifetime. Please refer to the photos! Length 4.25'' Width 2.25'' Height 2'' All measurements were taken at the longest point.
All of our skulls are real animal skulls, we do not sell replicas. We clean all of the skulls ourselves.