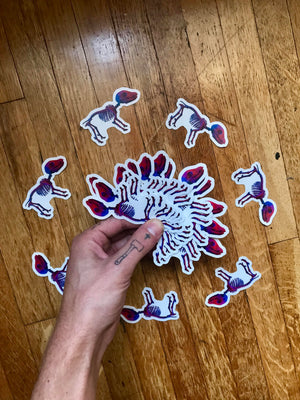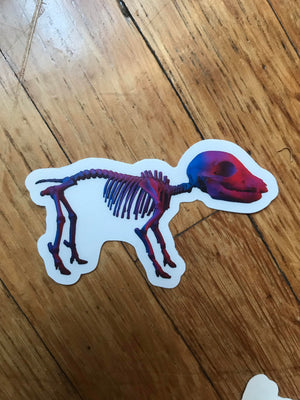 Neon Piglet Sticker
Neon Piglet Skeletal Articulation Stickers for sale!!! This listing is for one of our Neon Piglet skeletal articulation stickers pictured. These stickers were created from a photo shoot we did of one of our Fetal Pig Articulations with neon gels and then we edited it to be a transparent image for you all to enjoy wherever a neon pig belongs!!!
The stickers are printed on a high quality die cut clear vinyl with a white wax paper backing.
. Each sticker includes free shipping. They are approximately 3" long by 2" wide.