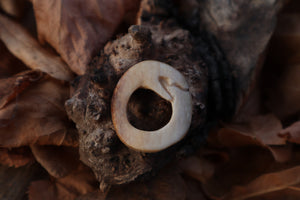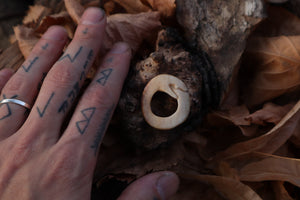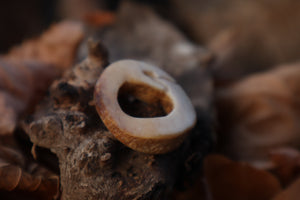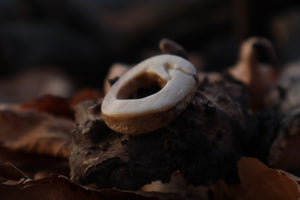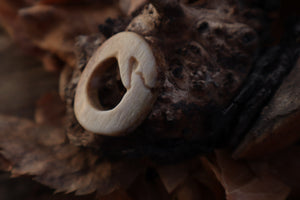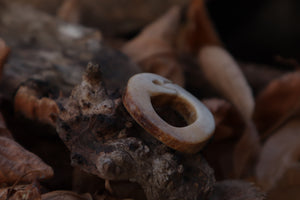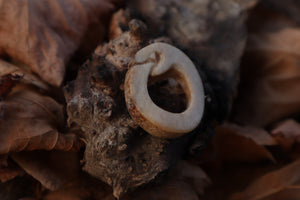 Ouroboros Horse Bone Trinket
Ouroboros Horse Bone Trinket for sale! You will receive the real hand carved Ouroboros Horse Bone Trinket pictured. This Ouroboros trinket is two sided, each side with a distinct face and direction and has been hand carved, sanded, and finished out of a single piece of horse rib bone in our studio from start to finish! This coiled serpent is perfect for a quick yes or no divination or to serve as an important symbol on display. The carving measures in at 1.25" in diameter. Please refer to photos.
Please note, this beautiful creature was donated to us after passing away from natural causes. Their skeleton was nature cleaned prior to being further processed in our studio.
This is a real Horse bone, we do not sell replicas.