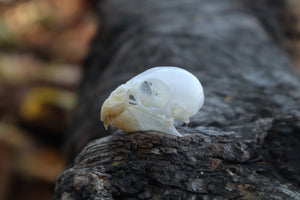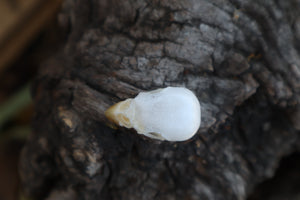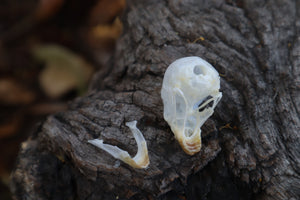 Parakeet Skull
Budgerigar Skull for sale! This listing is for the Real Parakeet (Budgerigar) Skull pictured! There is one missing nasal bone and the keratin beak is present however the tip of the beak was damaged during the birds lifetime, Please refer to the photos!  Length 1.75", Width 1'', Height .75" All measurements were taken at the longest point.
Please note, we received this Budgerigar after it passed away from natural causes in a wildlife reserve, we do not harm animals for our work.
All of our skulls are real animal skulls and we do not sell any replicas. We clean all of the skulls ourselves.