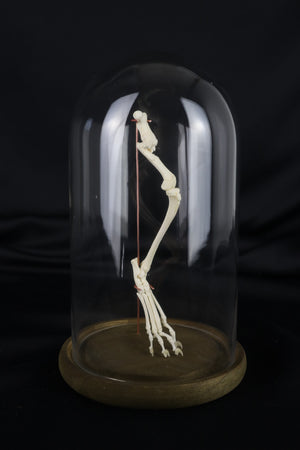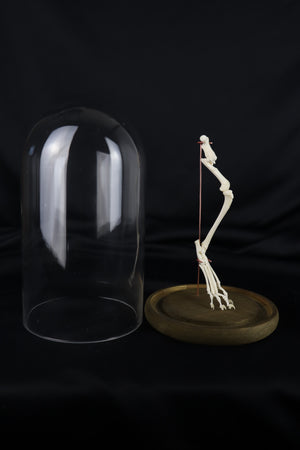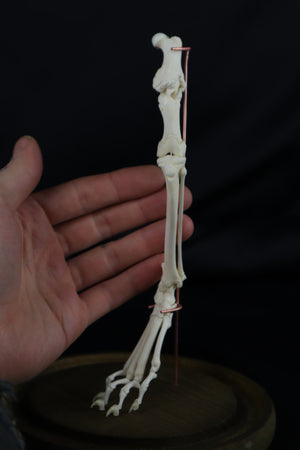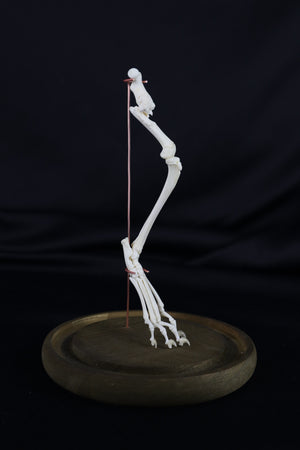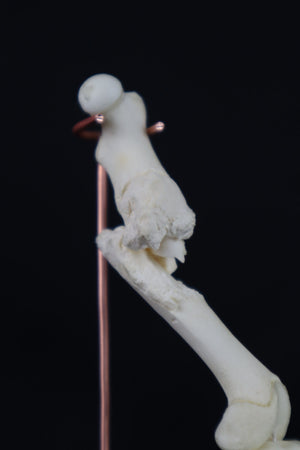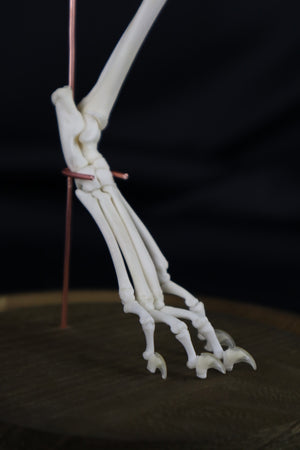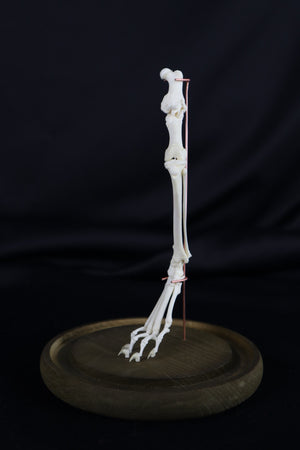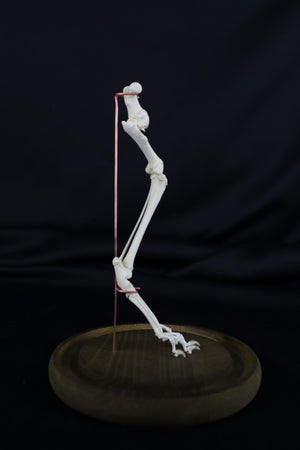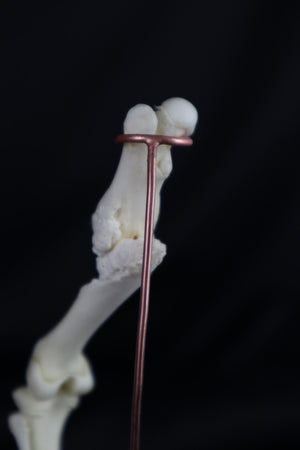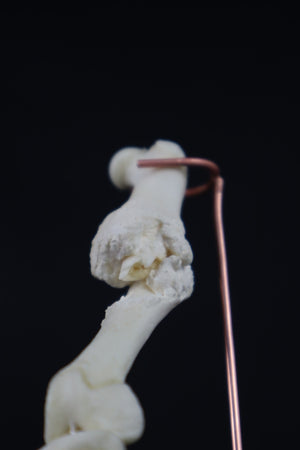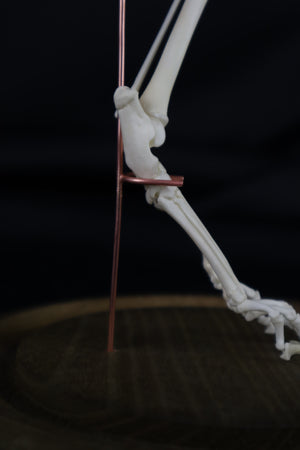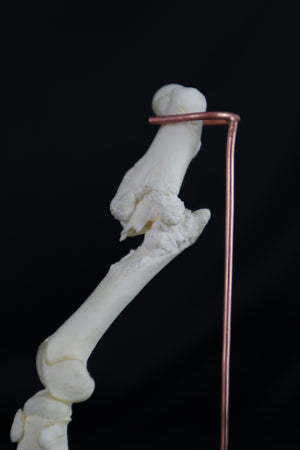 Pathological Domestic Kitten Leg Articulation
Pathological Kitten Leg Articulation for sale! This listing is for the Pathological Kitten Leg Articulation in the Glass Dome with custom handmade copper hardware pictured. This Kitten leg has been fully processed, traditionally articulated, wired, and glued in our studio! This specific Kitten leg has some very extreme pathology present including extensive bone remodeling on the femur which suffered a severe break during the lifetime of the animal and healed enough for the bone to fuse back into what you see here. There is also a noticeable bone growth on the pinky toe.
We received this kitten after it passed away in a shelter due to untreatable ailments, we do not harm animals for our work.
This articulation has been designed to be completely removable for ease of observation and safe shipping! The leg has been mounted into a glass dome with a wooden base and there is a hand soldered copper display wire which rests naturally under the femur head and the ankle.
Please refer to the photos! The entire piece measures 10" tall and 6" Wide. The articulation itself measures 7.5" long. 
 This is a real Kitten Leg, we do not sell replicas.