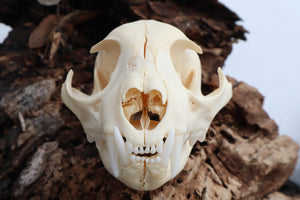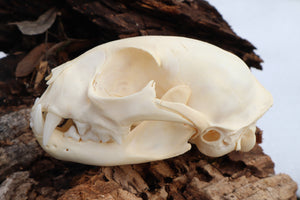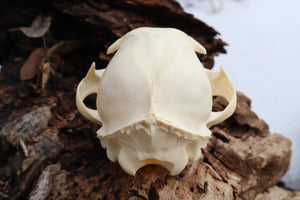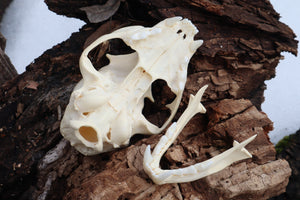 Pathological Juvenile Bobcat Skull
Pathological Juvenile Bobcat Skull for sale! This listing is for the Real Pathological Juvenile Bobcat Skull pictured! No missing teeth.
Please note, this skull has some very interesting pathology showing it's own life experience, their skull shows signs of a broken and remodeled nose a wound which extended from the upper maxilla into the nasal bones! And even after remodeling and healing over some time there is still a visible gap in the bone showing the injury hadn't completely finished healing.
This skull has been processed in our studio from start to finish. Please refer to the photos! Length 4.25'' Width 2.75'' Height 2.25''
All measurements were taken at the longest point.
All of our skulls are real animal skulls and we do not sell any replicas.