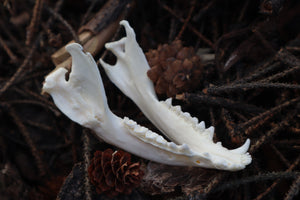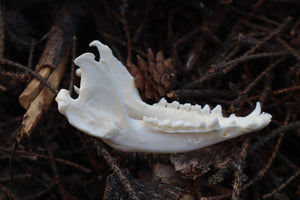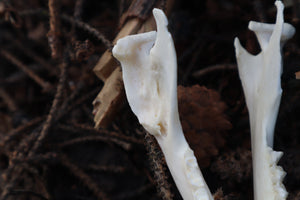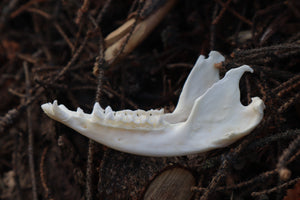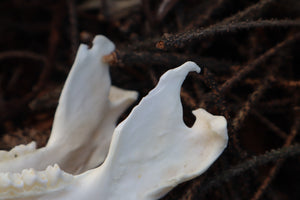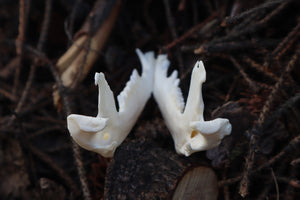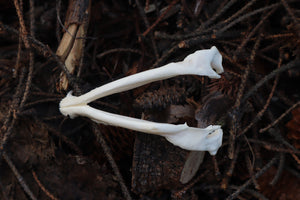 Pathological Opossum Mandible
Real Pathological Opossum Mandible for sale! You will receive the JPathological Opossum Mandible Pictured! No missing teeth. This mandible is afflicted with what appears to be cancer and has some very interesting pathology present throughout! There are shifts in texture, bone growths, and natural bone degradation visible. Please refer to the photos! Length 4'' Width 2.5'' Height 1.75'' All measurements were taken at the longest point.
All of our skulls are real animal skulls, we do not sell replicas. We clean all of the skulls ourselves.