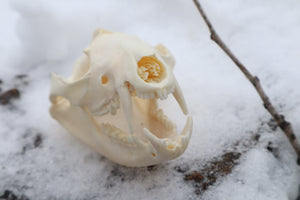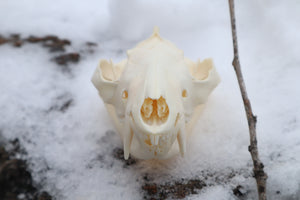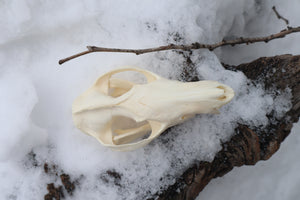 Pathological Opossum Skull
Pathological Opossum Skull for sale! You will receive the real Opossum Skull Pictured! No missing teeth. Featuring dental pathology and bone remodeling from a large abscess on their mandible which effected their lower incisors, you can see how the teeth have been pushed back and a large are of bone has been lost. We have discounted this little guy due to a small natural stain on the right side of the skull as well as a repaired fracture on the same side. These are all visible in the photos and reflected in the price.  Please refer to the photos! Length 4.5'' Width 2.25'' Height 2'' All measurements were taken at the longest point.
This is a real Opossum skull, we do not sell replicas.