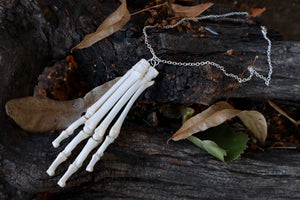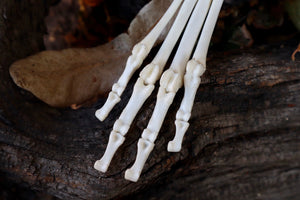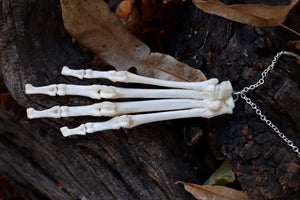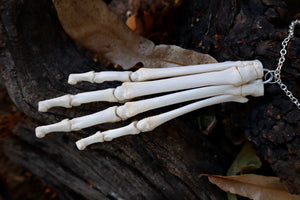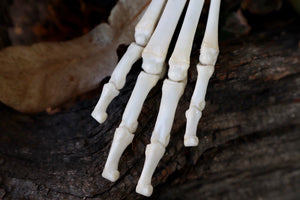 Reserved for Amanda - Articulated Bobcat Paw Necklace
Reserved for Amanda! This listing is for one real fully articulated Bobcat Paw Necklace! 


This necklace features a real rear Bobcat Paw that has been completely processed from start to finish in our studio! It was then articulated, drilled, and glued together piece by piece designed for durability!! We dipped the entire foot into a slightly glossy archival resin to protect from stains, enhance and protect the natural color, and to further reinforce the paw. The paw features a permanently attached solid steel loop that is attached to a .925 silver jump ring which is then attached to the 18" .925 Silver plated chain! All the hardware is either solid .925 silver (larger jump rings) or plated.

These are real bones processed in our studio from start to finish, We do not sell replicas.